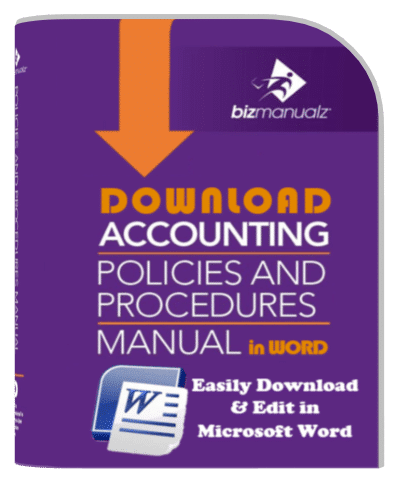 $

397.00
Add To Cart
Bizmanualz Accounting Policies and Procedures Manual saves you countless hours! Written by knowledgeable CPA's and technical writers, and reviewed by experienced professionals - it is simply the fastest way to produce your own accounting manual. Includes policies procedures for: revenue, cash, purchasing, G&A, inventory and assets. Download your own set of editable Word files now.
More >>
The Cash Policies and Procedures Manual is designed to help ensure that contractors meet all requirements and that implemented controls are effective. Your company may also be required by law to show outsourced functions, like cash management, are under control.
More >>
The Purchasing Policies and Procedures Manual will provide vendor selection and purchasing controls that assist in managing supply chains and provide quality inputs to your company. The included procedures should be utilized to account for and control all purchases and acquisitions of your company.
More >>
The Revenue Policies and Procedures Manual should be utilized to account for and recognize all sales income of your company. Use these revenue cycle accounting procedures to ensure efficiency and success in your accounting department.
More >>
This Embezzlement Prevention Manual offers a strategic approach to reducing losses from internal crimes. It contains an introduction to embezzlement, a detailed training program, and a reference guide to you prevent embezzlement. Download Only.
More >>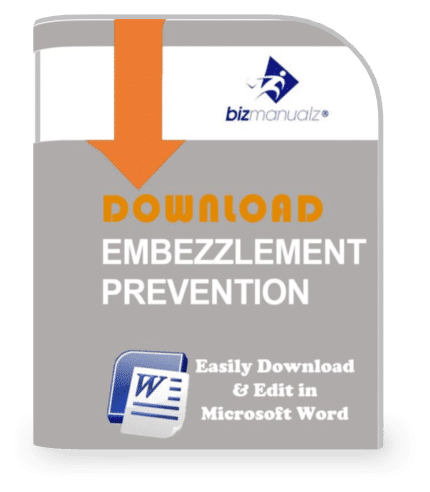 $

19.95
Add To Cart