Policy Procedure Word Templates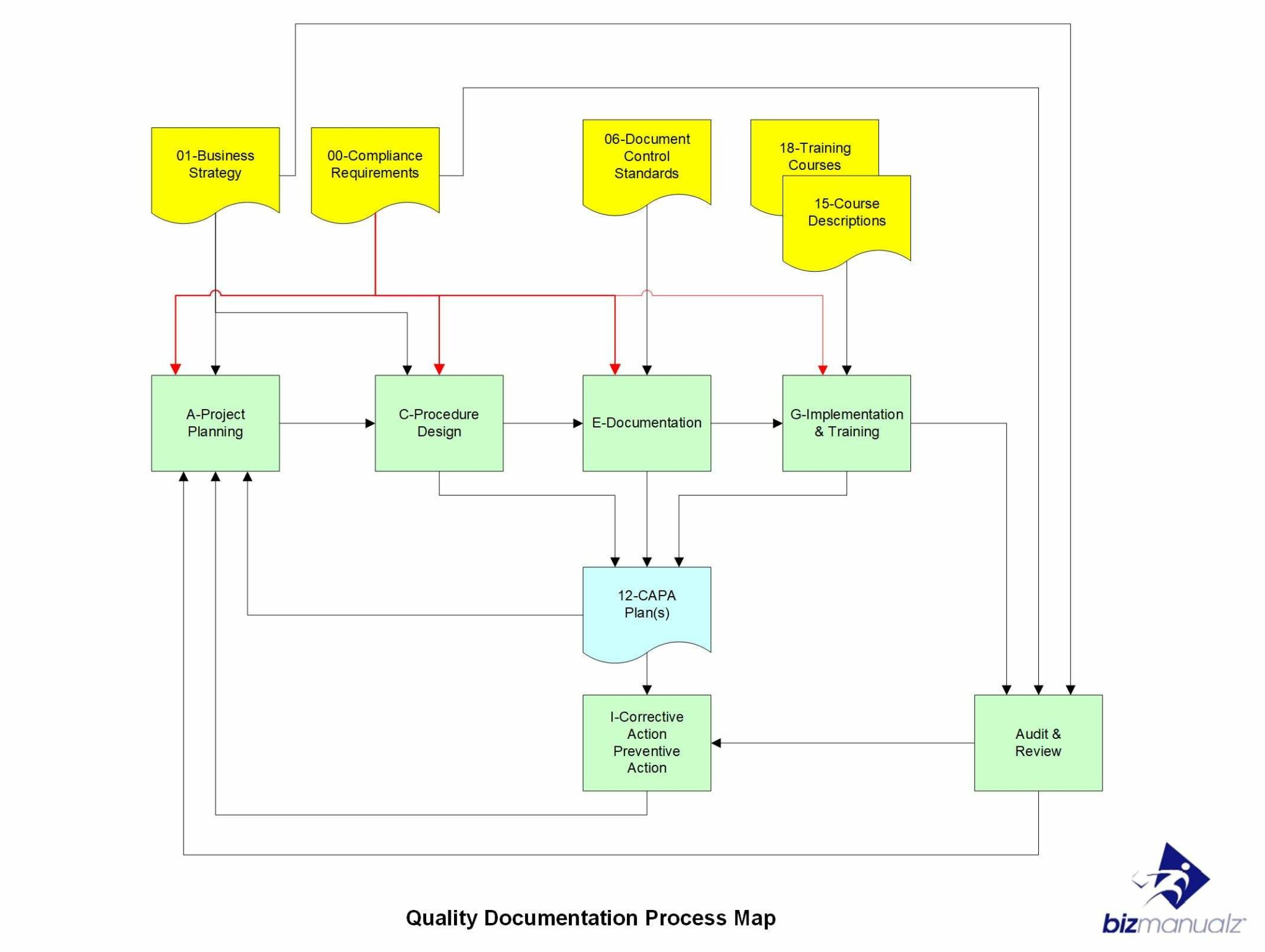 Have you tried writing a procedure from scratch? Have you noticed how many steps it requires? Luckily, there's a better way with Free Policy Procedure Word Templates you can easily customize with Microsoft Word to work with your company situation.
The Policy Procedure Process
Writing policies and procedures from scratch requires many steps beyond simply writing. Writing policies and procedures is a process with a target result–consistency.
Procedure Writing Process
For example the procedure writing process includes:
Determine Related Processes
Interview Personnel involved in the procedure
Research applicable Best Practices, Laws, and Regulations
Format Procedure
Edit Procedure
Approve Procedure
Check if a procedure is working as intended (is anyone using your procedure?)
Update Procedure
How Much do Procedures Cost?
You will spend significant time before you have a well-written procedure on hand. To come up with 30 or 40 procedures, you would easily be looking at several man-months of work, or more. The cost to writing policies and procedures can really add up.
What Are Policy Procedure Word Templates?
Microsoft Word Templates are easily editable Word documents that come with ready-to-edit business process descriptions, activities, tasks, forms, and references. Writing your own customized policy and procedures manual is easier with policies and procedures templates from Bizmanualz.
Policies and Procedures Templates are easily editable word documents that describe a business process.
Each template includes ten common procedure writing elements:

ISO conforming format.
A business process header with example meta-data.
A document control block.
A business process numbered outline.
Example paragraphs covering a set of business process activities and tasks.
Example forms needed by the business process being described.
References for more information about the business process.
References to functional jobs responsible for the actions.
Procedure paragraphs are written using "active voice" construction to define actions.
MS-Word outlining, style sheets, and headers/footers are used for easier pagination.
All of Bizmanualz Policies and Procedures Manuals combine to provide a complete and integrated starter set of business department manuals for your organization. Companies large and small have used Bizmanualz easily editable word documents to save time in writing and deploying their company policies and procedures.
You Don't Have to Write Procedures from Scratch!
Bizmanualz has already done most of the heavy lifting for you. We have done the research on best practices as well as applicable laws and regulations; our procedure templates clearly state who is responsible for what, and how the procedure relates to other procedures, or even other departments.
Professionally Edited Procedures
Our editors have spent many hours writing, formatting, and editing each SOP procedure template. Subject matter experts have diligently reviewed and approved each procedure.
Commonly Used Procedures
Most procedure templates are universally applicable, i.e. you can still use them regardless of what industry you belong to, or where you are physically located. No wonder then that we have over 26,000 satisfied customers from around the world choosing business policies their company needs.
So, all you have to do is apply some relatively small, company-specific changes to make your procedures compliant with your organization's requirements. Writing one procedure from scratch might take you a week or more, but you will likely be done in a few hours when you use MS Word editable procedure templates from Bizmanualz.
10 Most Popular Policy Procedure Word Template Requests

Download Free Sample Policy and Procedure Templates
You can buy these and many other single policy procedure templates in easily editable MS Word format. Start by downloading free policies and procedures to see for yourself how easy and fast Bizmanualz templates can be to use in your organization.
These Word templates are very easy to edit in Microsoft Word and you can create your own policy and procedure manual the fastest way possible.
Policies and Procedures Savings Bundles
You can also purchase bundles. Many companies start with the Accounting and Finance policies and procedures manuals. They then add Information Technology (IT), Human Resources (HR), or the Business Sampler, which all make up the CFO Policies and Procedures savings bundle.
Next add the Sales & Marketing, Security, Disaster, and ISO Quality Manuals and you have the CEO Policies and Procedures discount bundle.
4 responses to "Policy Procedure Word Templates"