What Cybersecurity Skills are Needed for Your Business?
Even before the pandemic, the surge in tech growth has turned network security and cybersecurity skills into yet another business imperative. Companies are leveraging digital tools for practically every process under the sun. From task assignment and project management, cloud-based collaboration, all the way to accounting and resource management, technology is making remote work smooth and seamless. What cybersecurity skills are needed for your business?
The Cybersecurity Skills Your Business Needs
In line with these rapid advancements, companies are also experiencing a surge in cyberattacks. Hackers are becoming more versed with new and more refined ways of stealing sensitive business and customer data requiring increased demand for network security.
They are automating the process to make it easier for them to find the weakest link within any system. Add to that, they are also getting ahead in the crypto mining game, which means that they are running their operations for more than your typical monetary gains.
Facing all those challenges, businesses need to improve their cyber security efforts in order to prevent data breaches, leaks, and not to mention massive system malfunctions. Now more than ever, your own business should be prepared to regularly hire experienced, trained cyber security experts who know how to handle the latest threats.
The following list of cybersecurity skills represents the talent that's most in-demand no matter your industry.
Risk Assessment and Analytics Skills
As with every other position in this field, risk assessment calls for tremendous responsibility. Since every business faces certain security risks, no matter how small or extensive they could be, your team needs a dedicated expert that uses a variety of tools for tracking your business performance.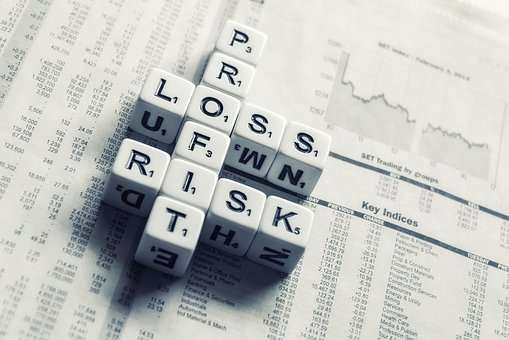 They need to understand everything from your own internal security protocols and information security policies, all the way to how your customers interact with your business. Every touchpoint can be a risk source, and every employee, as well. In that respect, your risk assessment expert needs to deliver detailed risk evaluations and provide advice on how to minimize risk and what to do in case of a security breach. 
Managing and Updating Network Security
Working online means that your business should use a secure network that only your teams can access with proper credentials. However, that network also requires ongoing maintenance, monitoring, as well as penetration testing to make sure everything is in order and no one could endanger your digital interactions.
To keep your network secure, you need cyber security experts who are trained and certified to perform these network-related tasks. They will be the ones to set up your network in the first place, configure the most effective security protocols, and above all, ensure that everyone connected to your network knows how to keep each device and each communication safe and secure.
Cloud-based Management
Most modern-day tools and solutions allow companies to choose how they wish to operate, with the help of on-site hardware or, of course, advanced cloud environments. For companies with hybrid collaboration models or home-based teams, the need for data protection with remote workers is essential. Not to mention that keeping the cloud environment in order is a complex task involving a myriad of responsibilities.
Whether or not you've already migrated to the cloud, you will definitely need experts who can handle the right environment for your business. Although cloud tech is advancing quickly and has built-in security modules, businesses of all sizes still need enterprise-level cloud management capabilities. 
Working with AI-based Security Tools
Artificial intelligence is far from a novelty in this day and age. So many industries already rely on AI-based security tools to make better forecasts and decisions that it makes perfect sense cyber security experts need to know how to use AI, too.
While AI does have many different implications in cyber security, professionals will know how to use AI to automate certain processes that don't require ongoing human interference. They can also use AI-driven tools that help eliminate bias and human error, making any cyber security decisions much easier for the entire organization. 
Penetration Testing Skills
In every digital aspect of your business, you're facing certain security risks that might lead to a data breach. That said, you can work with on-site or remote testing and penetration professionals who know what kind of risks to look for in a business.
What's more, they will simulate the security threat to see how your business fares against it. This can become a good training tool for new employees, to show them the scope of damage your business could deal with in case something goes wrong. Experience with penetration testing is therefore becoming pivotal in making better predictions and creating a stronger security culture in any organization. 
System and Software Maintenance
On the most basic level, even if we exclude the impact of your customer-facing platforms such as your website, your business is using a slew of management software, tools, and solutions, requiring systems and software maintenance. That means that your employees are regularly exposing your data and processes to security threats if they don't know how to manage their own devices properly.
Now, while in certain tech industries, most employees are savvy enough to do the work themselves, almost every company needs someone to take care of system maintenance and software updates. Regular security patches and system upgrades allow you to prevent any security issues and compliance problems. Having a dedicated IT professional who knows how to maintain your internal systems helps your employees focus on their core tasks, too.
Cybersecurity Skills are Needed for Your Business
Although it's fair to note that other skills like behavioral analytics to boost business cyber-security are equally crucial for developing a career in cybersecurity, these are the most in-demand skills for specialists in this niche. Most of them share a few key traits, such as attention to detail, a desire to keep learning, and problem-solving skills, but specific abilities prepare them for these and other cyber security jobs.
If your business needs to up its security game in the digital realm, make sure that you have the people on board with the right cybersecurity skills to handle those tasks properly. Add to that, be sure that your internal policies and procedures correspond to your industry requirements, and that they enable your experts to do their jobs even more effectively.