How Do You Easily Share Electronic Documents while Maintaining Control?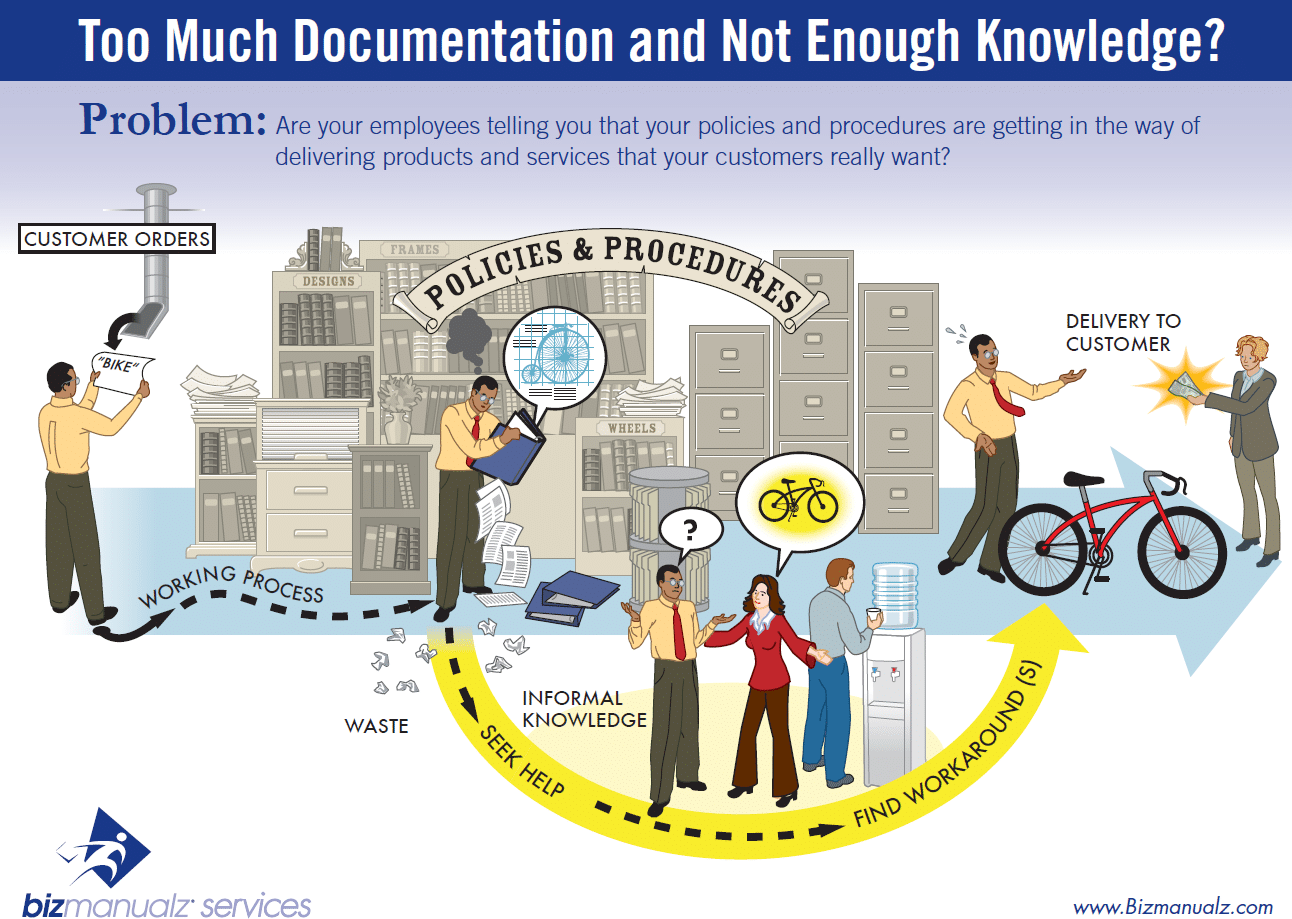 One of the most difficult parts of document management is to ensure that everyone is using the current version of electronic documents for their processes. This is especially challenging when documents are distributed in paper form. Learn how to easily share electronic documents while maintain control.
How to Easily Share Electronic Documents while Maintaining Control
It can be frustrating to look for and find the most current document version of electronic documents. What do you do with the old document so nobody gets confused about the different versions of the document?
This can be a real concern if you are not using document management software to maintain document control.
Obsolete Document Version
How many of your people take the time to toss the obsolete version of the document and insert the new one? More likely there is a pile of revisions that will be used to update the manual "when we get some free time," which never seems to happen. 
Using a shared drive, which only has the current copy available, normally does not solve this problem either. Many people will print a copy of the document or save a copy to their hard drive for convenience and not realize when a newer version becomes effective.
Current Document Version
To solve these issues, one can use an electronic document management system such as OnPolicy. With OnPolicy your reader will only be able to see only the current version of the document. While a person with permission to edit a document will be able to see all past versions, 
those without edit authority will only see the current version. If the current version is version 4, the reader will only be able to access version 4. 
If a person with edit permission is working on version 5, no one else will be able to see version 5 until it becomes effective. Once it does, version 4 will automatically become obsolete and will no longer be able to be viewed by the people who use the document. With this feature, you are assured that your user will only see the current version whenever they access a document. 
Easily Share Electronic Documents while Maintaining Control
To address the issue of paper and electronic documents stored in drawers and on hard drives, OnPolicy defaults to settings that will not allow people to save or print documents for which they are authorized to read. See the benefits of OnPolicy for yourself.
Click here to start your 30-day free trial. Contact us at [email protected] to set up a 45-minute, no-obligation demonstration of the system. Let us show you how OnPolicy can improve your document management process.