What Add-Ins are Available for Microsoft Word?
Microsoft Word is a popular word processor with many add-ins that let you customize your experience. What add-ins are available for Microsoft word?
Get Add-Ins are Available for Microsoft Word
These Word add-ins offer extra features, tools, and convenience. You can find grammar checkers, citation generators, and document translators, to name a few. Plus, there are creative add-ins that give you access to templates, fonts, and graphic design elements. Third-party developers have also come up with helpful add-ins of their own.
TechRadar and PCMag report that there are thousands of Word add-ins available. So, you can tailor your Word experience to match your needs and preferences. Unlock the hidden potential of Word with the right add-ins – it's easier than mastering double-spacing!
Add-Ins for Microsoft Word
Discover the wonders of add-ins for Microsoft Word! Transform your ordinary Word document into something extraordinary with Grammarly, Cite While You Write, Translate, Lucidchart Diagrams, and Pexels Images.
Grammarly checks spelling and grammar, while also providing suggestions for improving writing style. Cite While You Write supports APA, MLA, and Chicago referencing styles. Translate enables seamless communication across languages. Lucidchart Diagrams offers customizable diagrams, flowcharts, mockups, and org charts. Pexels Images provides high-quality visuals.
Unlock the full potential of Microsoft Word. Improve the quality and efficiency of your work. Seize the chance to stand out from the crowd. With add-ins, your boring document processor can become a fancy Swiss Army knife – without the risk of accidentally stabbing yourself in the eye. Try out these inspiring tools today!
Top Add-Ins for Microsoft Word
Grammarly boosts your writing accuracy and clarity. Zotero makes it easy to manage and cite sources. LingoMatic translates text quickly for multilingual collaboration. Lucidchart creates impressive diagrams right in Word. DocuSign lets you sign docs digitally – no printing or scanning.
You could also check out SmartDraw, EndNote, and Office Timeline. They give you better graphic design, comprehensive reference management, and simplified project planning.
Pro Tip: Make sure any add-in you get is compatible with your Word version. That way, you can make the most of it and avoid compatibility issues. Word is always offering more add-ins – like an overeager waiter!
Other Useful Add-Ins for Microsoft Word
Search no more – there are many add-ins to enhance your Microsoft Word experience! Pros, students, and anyone who uses Word often can benefit from these useful tools.
Grammarly checks grammar and spelling in real-time.
Thesaurus gives synonyms and antonyms.
CiteThisForMe generates citations and bibliographies.
Translator crosses language barriers.
MindMeister creates visual presentations.
But, there's more! Document management and advanced formatting options can cater to specific needs. Explore the Office Store or third-party websites for add-ins that can surprise you. And, as a final pro-tip – these add-ins can save you from Word-induced madness!
Add-Ins are Available for Microsoft Word
Add-ins are key for Microsoft Word's ever-evolving world. They give users endless possibilities, while simplifying complex tasks and increasing productivity. Small software programs, add-ins integrate perfectly with Word. They open up features tailored to the user's needs, streamlining processes and automating repetitive tasks.
One example is Grammarly. This add-in revolutionizes writing with real-time grammar checks, spellchecks and even advice on sentence structure and tone. It's helpful for professionals and students alike.
Another great add-in is Translate. This feature instantly translates text inside Word documents, no external applications or websites needed.
Read Aloud is another great add-in. It brings words to life by converting text into speech. It's helpful for proofreading and aiding people with visual impairments.
Microsoft Word has come a long way since 1983. What started as merely a text-based document creator, has become a flexible platform with much more. Add-ins have been crucial in this evolution, allowing users to customize their Word experience.
As technology continues to improve, expect to see more Microsoft Word add-ins. Each new development will bring convenience and productivity to users worldwide. There are so many add-ins available; explore them and you'll discover your Word experience can be truly transformative!
Frequently Asked Questions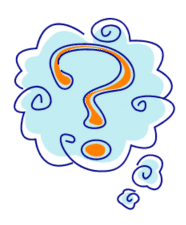 1. What are add-ins for Microsoft Word?
Microsoft Word add-ins are small applications that extend the functionality of Word by providing additional features and tools. They can enhance productivity, automate tasks, and add custom functionality to improve the overall Word experience.
2. How do I access add-ins in Microsoft Word?
To access add-ins in Microsoft Word, click on the "Insert" tab in the ribbon menu, and then select "Get Add-ins" from the options. This will open the Office Add-ins store where you can browse and install various add-ins.
3. Are all add-ins free for Microsoft Word?
No, not all add-ins for Microsoft Word are free. While there are many free add-ins available, some add-ins may require a one-time purchase, subscription, or have a freemium model with additional paid features. The pricing and availability details are mentioned in the Office Add-ins store.
4. Can I create my own custom add-ins for Microsoft Word?
Yes, you can create your own custom add-ins for Microsoft Word using the Office JavaScript API or Visual Studio. This allows you to tailor Word to your specific needs and integrate with other services or applications. Microsoft provides documentation and resources to help developers create their own add-ins.
5. What are some popular add-ins available for Microsoft Word?
There are many popular add-ins available for Microsoft Word. Some examples include Grammarly, which helps improve writing by checking for grammar and spelling errors, and Translator, which enables real-time translation of text within Word. Other add-ins include citation managers, document signing tools, and project management integrations.
6. How do I manage and remove add-ins in Microsoft Word?
To manage add-ins in Microsoft Word, click on the "Insert" tab, select "My Add-ins" from the options, and then choose "Manage Add-ins." This will open a panel where you can view and remove installed add-ins. Simply click on the "Remove" button next to the add-in you want to uninstall.