Why Use Templates for Policies Procedures?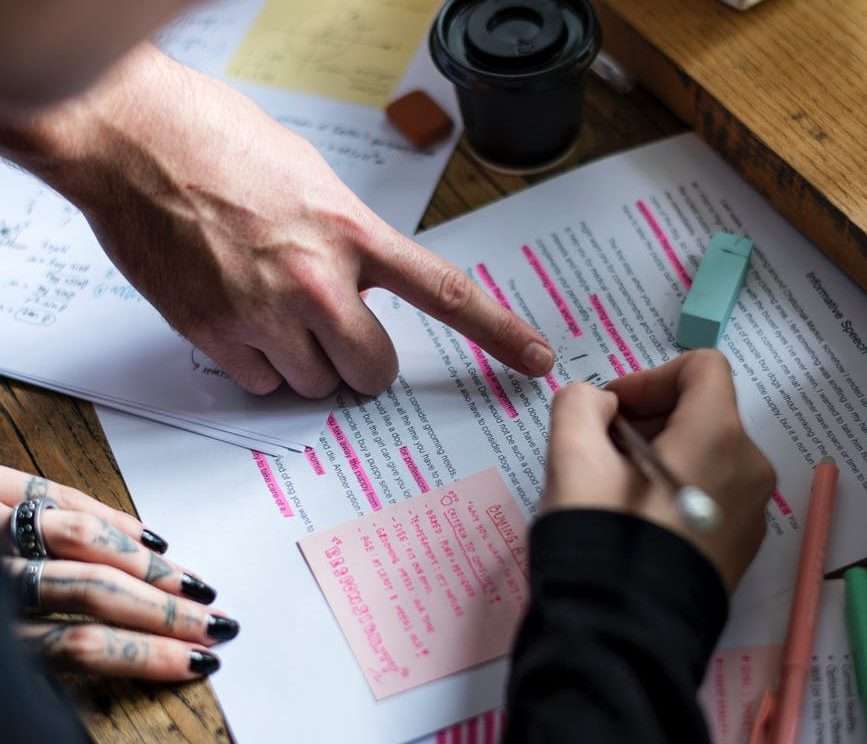 There are many Reasons to Use Bizmanualz Policies and Procedures Manuals but what about the reasons to use Microsoft Word Templates for Policies and Procedures. Let's explore the question – why use templates for policies procedures?
10 Reasons To Use Templates for Policies Procedures
A Policies and Procedures Manual is made up of about 40 Microsoft Word procedure templates. Bizmanualz templates utilize features that others do not provide such as references to regulations, an ISO 9001 conforming format, or a PDCA structure.
1. An ISO 9001 conforming layout eases readability
ISO does not require a procedure format but it does specify the procedures are approved prior to use, that changes and the current revision status are identified, that procedure are identifiable, and that suitable identification is used. Bizmanualz policies and procedures provide for control, identification, and revision in every procedure template in order to conform. Our ISO 9001 2015 Procedures is conforming.
2. A clear and concise header block ensures procedures communicate purpose and scope
Bizmanualz procedures include a header block with a Title, Policy, Purpose, Scope, Responsibility, and Definitions to help people understand your procedure. Learn how to write an SOP template.
3. Clear department responsibilities identifies who does what
Every procedure includes a Responsibility section in the procedure header that defines which positions are mentioned in the procedure and provides a synopsis of what is expected for that position in this procedure.
4. Key term definitions clarifies meaning
If Industry jargon is used in a procedure than it is explained in the definitions section of the procedure to help new procedure users.
5. Plan, Do, Check, Act (PDCA) procedure structure drives improvement
A PDCA structure is used to provide a logical flow that describe the key elements of a process that include the planning steps, what the exact "do" activities are, how you should check the results of your "do" activities to ensure the user is achieving the plan, and the "act" step of what or how to change.
6. Active voice construction reduces task confusion

Verbs are powerful in procedures. Subject, verb, object provides clear active voice construction for your procedure. For example, "Product Management develops project plans" is clearer and contains fewer words than "project plans are developed by Project Management."
7. Reference citations improves authority
Procedures reference other procedures or forms, which saves you time in looking up those references and helps you train and implement your procedures.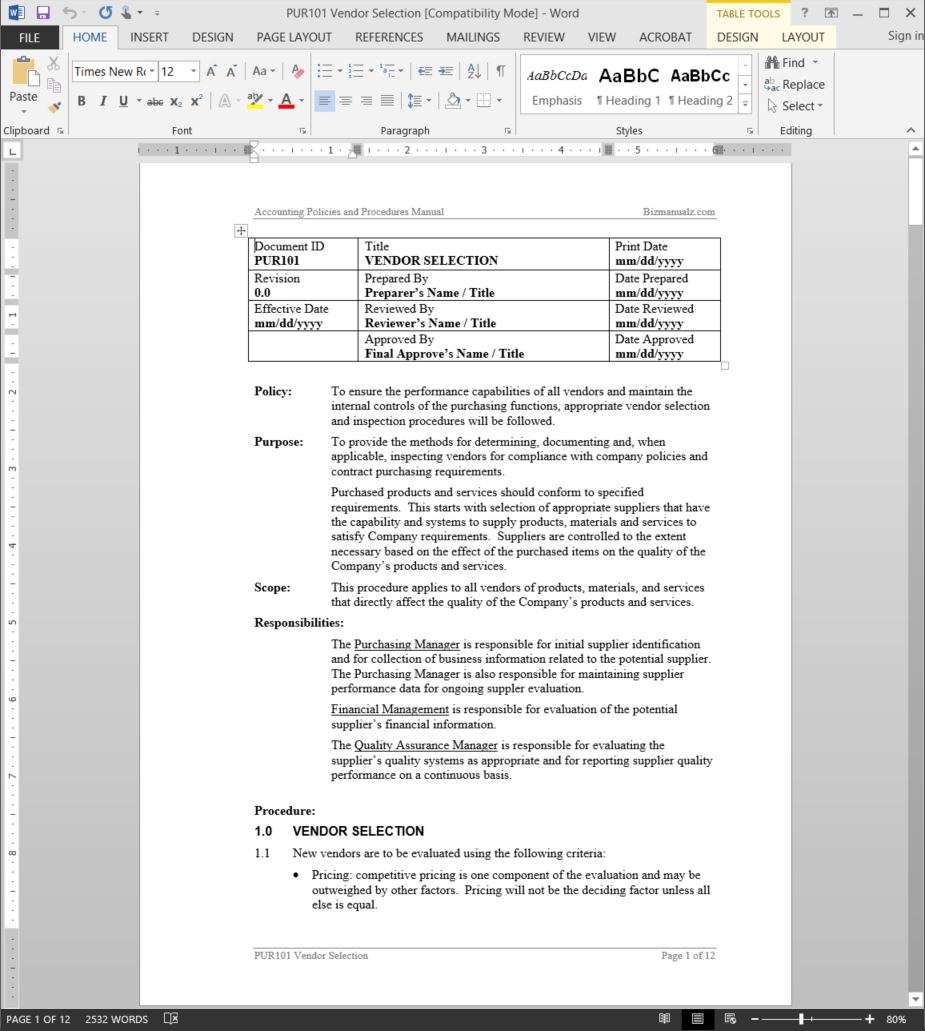 8. Listing applicable laws or regulations communicates compliance

If you are implementing a records retention procedure then references to IRS or equal employment opportunity (EEO) laws and regulations provide a brief synopsis and help you implement your procedures.
9. Detailed revisions list tracks edit history

Revision blocks are provided to allow for comments and change dates.
10. Forms ensures control and record keeping

Just about every procedure includes one or more forms to capture vital records needed for compliance, quality, or accountability. All forms are provided in MS-Word format for easy editing.

Use Templates for Policies Procedures
Bizmanualz Microsoft Word Templates for Policies and Procedures are going to help save you a lot of time getting the basics down (research before action). It's packed with good ideas on how to organize your management of a wide range of business processes.
Documented free policies and procedures will save valuable time for any department with limited resources. Bizmanualz Policies and Procedures provide the completeness, time saving and an easy to follow and understand way to get your policies and procedures project done fast.