Can Transformational Leadership Benefit Your Remote Team?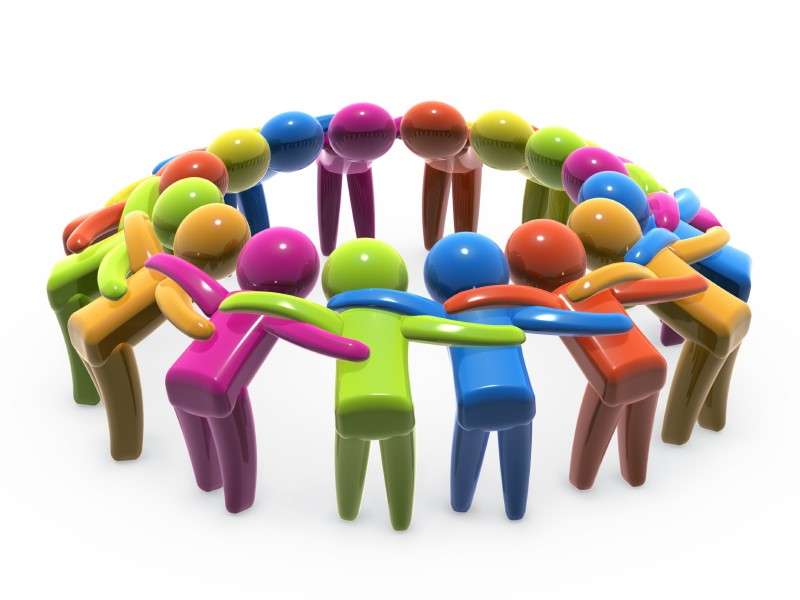 While the employees are the most valuable asset of a company, executives need to find the right management leadership style to ensure staff engagement. Effective leadership is fluid – it's always changing and improving based on the needs of those being led.  But, here's the thing. There are several leadership styles, each having an impact on an organization as far as success is concerned. Can transformational leadership benefit your remote team?
What Is Transformational Leadership?
Transformational leadership is a leadership style that inspires and motivates positive change in subordinates. In a remote environment context, transformational leaders appeal to the ideas, moral values, and interests of the workers.
These are leaders who know how to excite and encourage employees to put out extra effort to perform in ways that create substantial change. They help those who follow them to look at old problems from a new perspective. Psychologist and leadership expert Ronald E. Riggio explains in an article published in Psychology Today: 
"Research evidence clearly shows that groups led by transformational leaders have higher levels of performance and satisfaction than groups led by other types of leaders."
Ronald adds that transformational leaders "hold positive expectations for followers, believing they can do their best." Doing so makes the team members feel inspired and empowered. What's more, it pushes them to exceed normal performance levels.
How Does Transformational Leadership Help Employees?
One thing we know for sure is that the global pandemic accelerated remote work adoption. The shift has forced businesses to change their operation style and workforce management. In fact, 67 percent of businesses have experienced many more changes to long-term management practices than in a normal year.
In a virtual world, one common problem is micromanagement. Leaders don't trust their staff to get the job done within the deadline, pestering them for progress updates. Remote transformational leadership works quite the opposite. This leadership style inspires remote workers to be more creative and innovative. It motivates them to approach issues with out-of-the-box thinking. With a constantly changing business environment, transformational leaders can help prepare employees to respond to any uncertainty with courage. In other words, they help successfully transform employees.
Additionally, transformational leaders have a knack for understanding the unpredictability of the global market. This means they can transform their work processes to match the volatile nature of today's business trends. It's this vision and agility that make it an effective leadership style for virtual teams. Transformational leadership is associated with positive emotions, higher job satisfaction, and employee effectiveness in the workplace.
For that reason, various constructive outcomes can come out of implementing a transformational leadership style for remote teams:
Employee Retention
A transformational manager is an inspirational leader who spends time with individual employees, discussing strategies to improve the person's career. The leader helps formulate plans to make an employee's work easier and create a better work environment. It's this individual attention that creates a strong working relationship between leaders and their subordinates. In turn, the employers enjoy a high employee retention rate.
Effective Communication
Effective internal communication is fundamental to workplace collaboration and cooperation. Yet, 91 percent of workers feel like their leaders lack good communication skills. Transformational leaders are good communicators. They know how to convince people because they genuinely believe in what they do. Great leaders know that effective communication should flow both ways.
Leaders that allow their employees to speak freely, raise concerns, express their needs, and propose ideas, empower them to grow. Such leadership style promotes cooperation and harmony among workers, which will reflect on performance.
Promoting Team Success
In a remote world, effectively leading a virtual team, while keeping teams connected and informed can be challenging. However, a transformational leader knows how to keep teams inspired. The manager focuses on team success rather than individual success. Transformational leaders are responsible for ensuring employees align their interests with core company values. Having everyone on the same page helps propel organizational success.
Employee Motivation
Transformational leaders use their belief in the company vision to motivate employees about process improvement to be more productive. They work with a drive to find ways to get the entire team on board with corporate strategy and planning. Letting your remote teams understand they are part of something bigger inspires them to give their best. It motivates them to wake up every day and get the job done, knowing their inputs are influential.
Promoting Employee Autonomy
As we've mentioned earlier, giving employees total autonomy empowers them to make independent decisions under your guidance. This is especially crucial for geographically distributed teams since it means you trust them to do the right thing. Transformational leaders are constantly engaged in the growth, formalized training, and career development of employees. Even with the freedom to make their own decisions, consistent communication makes the growth process a more involving experience.
Netflix is a good example of a company that practices total employee autonomy. Co-founder Wilmot Reed Hastings Jr. is a transformational leader who doesn't believe in micromanagement. Under his leadership, he turned a mail-order DVD service into a multi-billion-dollar, subscription-based media service. He focuses on the complete autonomy of workers and that's what has kept the company at the top of such a competitive niche. A great leader doesn't get in the way of employees nor tells them what to do. He works for the team rather than asking the team to work for him.
How to Apply Transformational Leadership Remotely
In today's digital era, remote transformational leadership can help promote core values in employees and motivate them to work towards achieving company goals. Read on to discover what transformational leadership is and how it can benefit your remote team.
Listen and Communicate Effectively
Like earlier noted, effective communication is everything for a business. However, don't be the leader who always talks. Learn to actively listen to your workers. Make it about having conversations and asking the right questions instead of doing all the talking.
A transformational leader can communicate clearly his vision to the teams he manages. The teams are then inspired and motivated by this vision. As these findings indicate, a great leader influences the extent to which group members evaluate company goals and view them as attainable. Additionally, keep the lines of communication open and encourage team members to make their contributions.
Serve as a Role Model

Idealized influence (one of the four components of transformational leadership), entails exemplifying the characteristics and behaviors that you want to instill in your followers. In other words, you should "walk the talk" and "talk the talk".
Be someone group members admire and want to emulate. Research suggests that transformational leadership can foster a specific belief and then transmit their enthusiasm and inspirational motivation to their followers. In turn, employees become more optimistic and develop high standards of performance and achievement. So, be sure to lead by example and create a work culture that cultivates teamwork.
Fulfill Your Employees' Needs
As a leader, showing that you care about the welfare and wellbeing of your workers can boost employee performance. Employees need to feel a sense of belonging and job security, and it's your responsibility to make this happen.
Offer Rewards and Recognition
Employee recognition and appreciation is another great way to promote a healthy workplace environment. Showing that you value your employees' efforts at work makes them more dedicated since they know their hard work will be rewarded. However, for there to be a reward, an employee must be appraised. You can use the traditional method of performance evaluation, but a 360-degree review is more comprehensive and effective.
As the name suggests, it's an all-around performance review process that captures the feedback of everyone in the employee's circle. This includes his superiors, co-workers, teammates, as well as themselves. It can also include customers who interact with the employee.
Encourage Team Participation
Let your remote team know that you welcome their ideas and contributions. Be the leader who encourages involvement from team members. While you retain the final say in the decision-making process, promoting team participation encourages workers to play an active role in creativity and innovation. This leads to greater commitment and better problem-solving tactics. Ultimately, you'll enjoy improved performance and productivity.
Drive Success with Remote Transformational Leadership
If you are a leader or aspiring to be one, transformational leadership skills are a must-have. It helps you promote creativity, out-of-the-box thinking, and innovation with your employees working from home. This leadership style inspires and motivates your remote teams, helping them stay focused even during periods of uncertainty. Thanks to the vast communication technologies and tools to improve remote team productivity of the 21st century, you are in a better position to influence employees to do their best to achieve company goals.