What is a Call Center Business Continuity Plan (BCP)?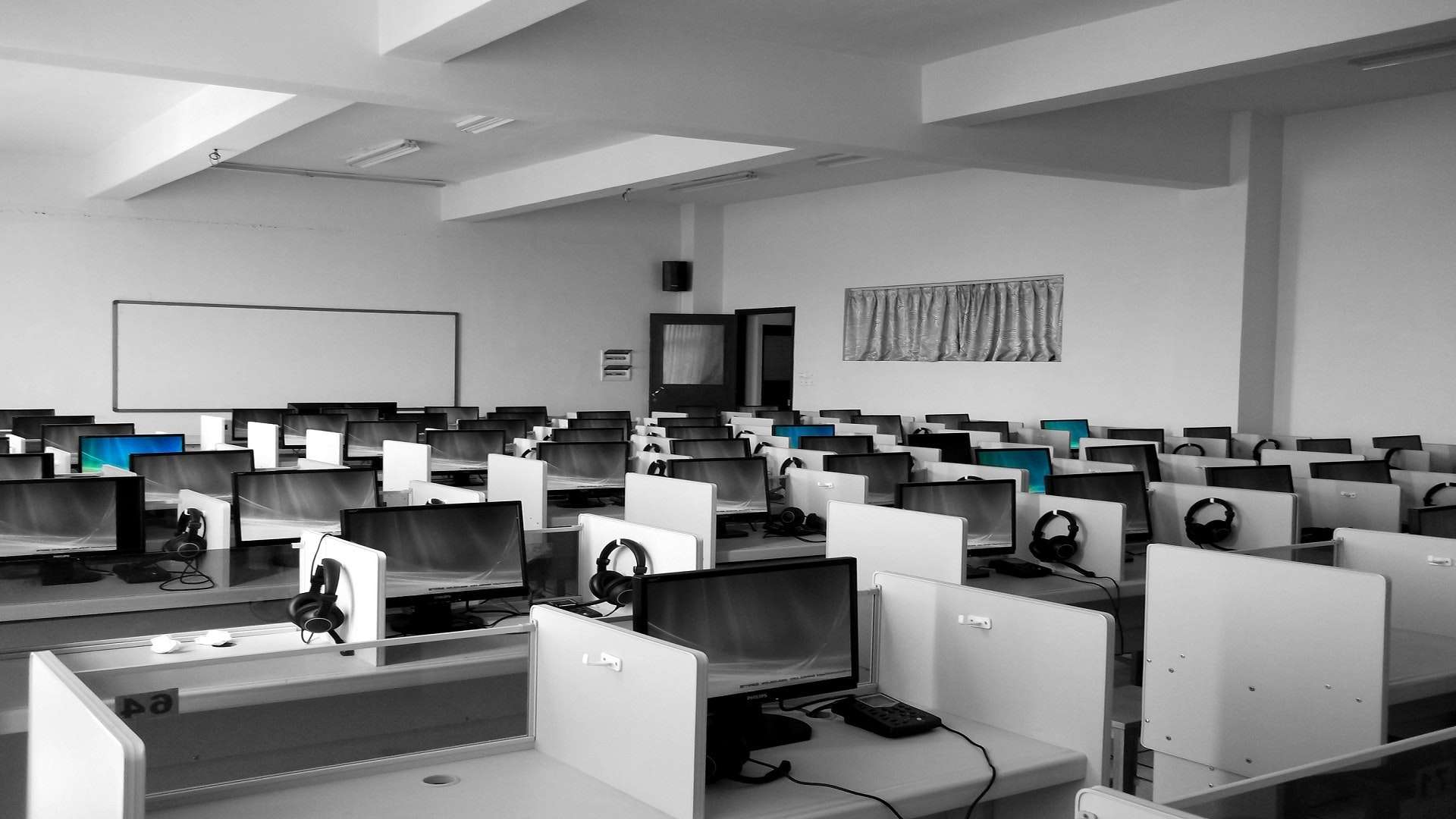 Whether it's due to cyberattacks, fires, floods, or other forms of disruption, all call centers experience issues at some point.  What is a call center business continuity plan (BCP)?
Utilizing Call Center Business Continuity Plan: a Complete Guide
Inactivity in a call center can cost businesses as much as $10,000 and even $5,000,000 each hour. What if you missed a whole workday? That can have a huge effect on your revenue.
A Business Continuity Plan (BCP) aims to mitigate the harm done to operational efficiency and IT systems by anticipating these dangers before they materialize into real crises. Despite this, many businesses don't have a dedicated BCP in place.
Every company needs a strong and comprehensive continuity strategy to aid in disaster preparedness and recovery, such as converting your architecture from legacy to microservices to add more flexibility to your strategy. However, there are several challenges affecting companies' ability to recover from disasters.
No matter how brief, operational downtime can add unnecessary stress and occur at any time.  For example, as a call center owner, VoIP for call centers is a vital piece of technology. How would your business cope without it if it malfunctioned?
Unexpected disruptions can be very damaging, especially for cloud-based solutions like Voice over Internet Protocol (VoIP). You need to have a continuity strategy in place and assistance from your systems to keep your operations going. 
Your customers' needs should always be your priority. If you don't have a strategy to keep things running smoothly (including communications), you run the danger of losing their trust in your company and losing them to a competitor. 
What is a Business Continuity Plan?
A business continuity plan outlines the steps to avert harm, sustain production, and recover in the case of an emergency or catastrophic events. Consider potential dangers like fires, electricity outages, and social engineering attacks while drafting your continuity strategy. Next, proactively decide what your employees can do to keep operations running.
Detailing your company continuity strategy reduces the anxiety and ambiguity of handling a disaster when it arises. To keep things stable, business processes must be backed up by this emergency strategy, regardless of how small the organization is.
What are the Dangers to Business Continuity?
Businesses can encounter several interruptions, and without the proper system, many do not survive these events. Threats to certain firms are industry-specific such as that of a VoIP phone system for small businesses, but some situations might endanger practically any business, such as
Natural Disasters
Any natural disaster that poses a serious risk to people's health and well-being, property, or essential infrastructure falls under this category. Natural events such as tornadoes, wildfires, hurricanes, floods, winter storms, or earthquakes are all considered natural disasters.
Man-made Disasters
This covers any disaster that results from human error, carelessness, or accident. Chemical explosions, hazardous material spills, oil and gas leaks, factory fires, and poor waste disposal are examples of man-made disasters.
Utility Outages
This occurs when utility service providers fail to deliver essential services. Utility failures can be a loss of energy or power outages, a break in communication, or an interruption in water service.
Deliberate Sabotage
Individuals or groups can commit treacherous acts to endanger a company. There are several ways to sabotage a business including arson and leaking sensitive business information.
Cyberattacks
This covers attacks on your business' technological resources, such as those carried out by a hacker. Data theft, SQL injection attacks, ransomware, and denial-of-service attacks are a few examples of cybersecurity dangers.
Customers and organizations alike frequently suffer significant losses as a result of cyberattacks, which may lead to an inspection of data center security systems.
Why Do You Need a Call Center Business Continuity Plan?
Your call center business continuity plan has one main objective: to protect your company in cases of significant disruption and guarantee that you can still meet your incoming and outbound contact center demands. Over 50% of companies struggle to deal with downtime events lasting an entire workday.
However, even when activities momentarily cease due to an event beyond your control, your call center has an obligation to its clients to maintain communication lines. Even the short recovery period following disruptions can be challenging to overcome.
A disaster recovery checklist allows you to avoid the common pitfalls that come with these setbacks. The companies with the best continuity plans are those who manage to keep customers unaware of backend interruptions. No matter the difficulty, having a strategy in place guarantees that your consumers enjoy a consistent and satisfying experience. 
During an interruption in business, monitoring your service level metrics is equally crucial. With remote call center management, you'll be in an excellent position to sustain crucial KPIs like customer satisfaction, Net Promoter Score (NPS), Average Call Transfer, and Abandoned Call Rate.
Essential Steps to Building Your Business Continuity Plan
Improving your call center business continuity plan takes time and effort. The path of action for your company should be written down and made available to everyone within the company. However, it does not imply that the plan is set in stone. 
To keep your BCP moving along with the trajectory of your organization, you'll need to update it as your business changes and customer needs shift over time. Customers may view a contingency plan as merely showing a certain amount of intelligence, but call center agents can benefit from continuity.
To function well, a documented and disseminated strategy that outlines the actions that each employee and department must undertake must be enforced. Here are some crucial steps to take when developing your business continuity plan.
Assess Your Current Situation
A deeper understanding of your existing systems is the first step in creating a successful business continuity plan. By recognizing different risks and including contingencies in the plan, you can prepare your organization for disasters. 
You can identify potential hazards and estimate recovery costs by analyzing the effects of a disruption on infrastructure assets, such as computers, Interactive Voice Response (IVRs), servers, and other applications.
You must address the dangers posed by critical equipment that is not in use. Your first goal should be to ensure that important communication channels remain functional. Decide which interaction channels are most important, and make sure they are constantly open.
Develop a Continuity Strategy
Every manager who wants to develop a successful BCP must first understand what it is. To make sure you don't fall behind, you might need to read a lot. Keep in mind that a solid BCP aids in disaster prevention, cost reduction, minimizing the effects of casualties, and company expansion.
Prevention is always preferable to treatment. In BCP building, this proverb is especially true. You must learn how to handle emergencies with calm and composure. 
Many companies lack a comprehensive disaster response strategy. Don't join that crowd; only invest in BCPs when you thoroughly understand your approach.
Here are some questions to consider while creating a plan:
How dangerous is the risk?

What quick actions can you take to safeguard your team?

How can the impact on customers be lessened?

How can you inform your stakeholders about the problem?
Set your strategies in motion as soon as you have clear answers to these questions. If you outsource, let your contact center provider know so they can inform your clients about the strategy. 
Develop Call Flows
Every thorough call center business continuity plan has a set of preplanned call flows that help its clients and call agents during an emergency. Excellent customer experience depends on an uninterrupted operation across all communication channels. 
Calls are handled faster when every possibility is considered and an intuitive structure is applied to call flow. You can deploy the "call forwarding" function by identifying certain call flow processes just like an ML pipeline helps automate workflow. This gives you the option to reroute calls so they don't go unanswered.  
Test Your Plan
Once the strategy is in place, you should start testing it to make sure it works. Testing ought to be conducted often enough to spot performance gaps. Without testing to ensure that the strategy is good for your company, you run the danger of leaving your consumers unsatisfied and losing money in the process.
You can start testing your agents' knowledge of the plan once they have reviewed it. Separate them into groups to go through your expectations if implementing the disaster recovery plan becomes necessary.
Equip Your Agents with the Necessary Tools and Materials

Your call center business continuity plan has to incorporate more technology and resources, even if your contact center has switched to the cloud and you have a plan for your employees to work entirely remotely. 
Consider how you can develop

a healthy work culture

when everyone is spread out across different locations? How do you keep communication steady outside of the workplace as it is inside?

Ask yourself questions like: How can a

mainframe modernization strategy

support your workload?

To manage your team remotely, you must have tools for collaboration, communication, and managing projects. Invest in using task management programs like Monday or Asana. 

Use a video conferencing program like Google Hangouts, Zoom, or GoToMeeting to conveniently organize video calls so your team can continue to work together. Make sure you interact often using Slack, Microsoft Teams, or email.
Avoid Disaster with a Call Center Business Continuity Plan
Every brand must effectively plan for potential crises. Call centers especially are vulnerable to severe setbacks during an emergency. 
If you want to be successful, you must prepare yourself and help your employees thrive despite the reality of business disruptions. This is possible by running drills, frequently performing system backups, and improving your infrastructure to handle increased workload demands. 
The majority of businesses with effective disaster recovery strategies completely recover from crises without suffering any losses. But not without a complete call center business continuity plan.
Bio: Jenna Bunnell is the Senior Manager for Content Marketing at Dialpad, an AI-incorporated cloud-hosted unified communications system that provides valuable call details and virtual call center solutions for business owners and sales representatives. She is driven and passionate about communicating a brand's design sensibility and visualizing how content can be presented in creative and comprehensive ways. Jenna has also written for other domains such as Attention Insight and MacSecurity. Here is her LinkedIn.