IT Policies and Procedures Manual Template Word

The IT Policies and Procedures Manual Template Word is a comprehensive guide that provides a framework for creating and implementing IT policies and procedures in your organization. This manual is designed to help you establish a set of guidelines that will ensure the security, reliability, and efficiency of your IT systems and infrastructure.
The manual includes a range of policies and procedures that cover all aspects of IT management, including network security, data protection, software development, and IT service management. Each policy and procedure is presented in a clear and concise format, making it easy to understand and implement.
The IT Policies and Procedures Manual Template Word is fully customizable, allowing you to tailor the policies and procedures to meet the specific needs of your organization. The manual is also regularly updated to ensure that it remains current with the latest industry standards and best practices.
By implementing the policies and procedures outlined in this manual, you can ensure that your IT systems and infrastructure are secure, reliable, and efficient. This will help to minimize the risk of data breaches, system downtime, and other IT-related issues that can have a significant impact on your business.
Overall, the IT Policies and Procedures Manual Template Word is an essential resource for any organization that wants to establish a robust and effective IT management framework. With its comprehensive coverage and customizable format, this manual is the perfect tool for ensuring the security, reliability, and efficiency of your IT systems and infrastructure.
Download IT Policies and Procedures Template Manual
Are you looking to implement Information Technology (IT) security Procedures that include best practices for your IT department? Are you trying to enhance your cybersecurity program against security threats, security breaches, and other security issues to improve your security posture?
"Being a new business analyst, and never wanting to reinvent the wheel, I am very excited to use the Bizmanualz product. During the next year, I will be implementing policies and procedure for the entire company. Thanks for helping me sleep better at night…"
Charles Myers, Business Analyst
Seminole Tribe of Florida
Increase Cybersecurity Management
A well written Company IT policies and procedures Manual reduces security risks and improves security awareness by establishing clear security controls for corporate networks, personal devices, mobile devices, and outside IT vendors. Instituting a clear security culture ensures critical assets are protected from the malicious intent of the wrong hands.
The IT Policies and Procedures Manual is written with IT security and compliance in mind. Clearly written IT process procedures simplify compliance with COBIT, ITIL and more (Download Only).
Information Security Policy Manual
Implement an effective security policy to streamline your organization's IT operations and ensure a secure and efficient IT environment. Look no further than the "IT Policies and Procedures Manual" by Bizmanualz. This indispensable product offers a well-crafted and ready-to-use manual, empowering your business with a robust framework of IT security policies and procedures tailored to the dynamic world of information technology.
Implement Information Security Policies with IT security policy examples and save countless hours of research, planning and development time. The Company IT Policies and Procedures Manual comes with prewritten IT operations procedures, IT job descriptions, IT forms, a CIO IT Policy manual, plus a free Computer and IT Security Guide. Ensure an effective security policy Framework with these 870 pages of editable content written by knowledgeable technical writers and reviewed by IT experts in the field.
Key IT Security Policies and Procedures Features
Comprehensive Security Controls
The IT Policies and Procedures Manual covers a wide range of critical information security areas providing policies and procedures that encompass cybersecurity, data governance, network management, IT asset management, business continuity, and much more. It serves as a one-stop resource for all your IT-related security requirements.
Customizable IT Templates
Every organization is unique, and the manual recognizes this fact. It comes with customizable IT templates that can be easily adapted to align with your specific IT infrastructure, industry standards, and regulatory compliance needs. Save time and effort by tailoring policies and procedures to suit your business objectives.
IT Industry Best Practices
The manual is designed by industry experts with a deep understanding of IT best practices and emerging trends. Implement proven methodologies and industry standards to enhance your IT operations and bolster your organization's security posture.
Clear and User-Friendly Language
Understanding complex technical jargon can be challenging for employees. The IT Policies and Procedures Manual presents information in clear and user-friendly language, making it easily accessible to all stakeholders, including IT professionals and non-technical staff.
Compliance and Audit-Readiness
Meeting regulatory requirements and passing audits with ease is vital for any organization. The manual is designed to align with various compliance standards, helping you demonstrate your commitment to data privacy, security, and accountability.
Saves Time and Resources
Developing an IT policies and procedures manual from scratch can be a daunting and time-consuming task. By investing in this product, you save valuable time and resources, allowing your IT team to focus on strategic initiatives and core business objectives.
Who Can Benefit for an IT Manual?
Small, Medium, and Large Enterprises
Regardless of your organization's size, the IT Policies and Procedures Manual is scalable to meet your needs, helping you implement efficient IT processes and maintain a secure IT environment.
IT Managers and Professionals
IT managers and professionals can leverage the manual as a comprehensive reference guide to standardize IT practices, improve decision-making, and address security challenges effectively.
Compliance Officers
Ensure your organization meets regulatory requirements and industry standards effortlessly with a well-structured IT policies and procedures manual.
Essential Information Security Tool
The IT Policies and Procedures Manual by Bizmanualz is an essential tool for organizations seeking to optimize their IT operations, enhance information security, and achieve compliance. With its comprehensive coverage, customizable templates, and alignment with industry best practices, this product empowers businesses to implement efficient and secure IT practices, enabling growth and success in today's technology-driven world. Streamline your IT operations and safeguard your digital assets with confidence – choose the IT Policies and Procedures Manual for your organization today.
Develop Information Security Policies
The Bizmanualz IT Policies and Procedures Manual includes answers to basic information security questions:
How long do you need to keep different types of IT Department or Project records?
What should be in your IT security policy, Company Internet Usage Policy, Acceptable Use Policy, or Third Party Software Policy?
What are proper remote access control policies or physical security policies?
How does your IT purchasing policy for new critical assets, vendors, suppliers, or contractors?
How do you gauge IT satisfaction or your level of security awareness?
What is a Social Media Policy or bring your own device (BYOD) Policy for mobile devices or personal devices?
What is the Information Security Policy for handling malware, digital devices, or a security breach?
How do you identify and prevent computer security incidents or provide a security risk assessment?
What software programming standards are needed for application security or intellectual property?
What incident response plan is in place for troubleshooting, technical support, and software training?
Do you have a business continuity implementation plan, backup plan, and IT security program?
Download Free IT SOP Samples Right Now!
Download free Sample IT policies and procedures from the Computer & IT Policies and Procedures Manual right now with no obligation. You will get the entire IT SOP table of contents and one complete IT policy and procedure example from the IT SOP manual. Or, if you are ready to buy now, you can place your order using our secure server and you'll be able to download your IT operations manual immediately. With our money-back guarantee, your purchase is risk-free!
Company IT Policies and Procedures Manual Templates
IT Standard Operating Procedures Save Time
You can save hundreds of hours of IT SOP research and writing by starting with prewritten information technology policy and procedure manual templates – IT SOP templates. All IT SOP content is available immediately for download using easily editable Microsoft Word templates, so it's easy to customize your IT Operations Manual – no different than working on any other day-to-day documentation.
Information Technology Policies and Procedures in the IT SOP manual are categorized into five critical areas of Information Security Policy Management:
Combined, these IT policies and procedures address important information technology policies such as IT administration SOP, IT purchasing management SOP, IT training and support SOP, IT system and software development SOP, computer asset management SOP, and IT security SOP. Since everything is instantly downloadable, you can start working on implementing IT Policies, Procedures and SOP best practices right away.
IT Polices and Procedures Manual Files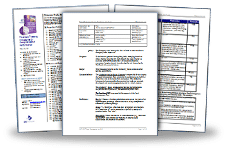 By playing the role of facilitator, you can help your IT staff and stakeholders collaborate on IT standard operating procedures, critique existing security controls, modify them as necessary, and agree on a workable implementation plan. Security managers can create an improved security culture by developing IT security goals, security objectives, and security measures for IT training to reinforce buy-in and adoption of your security controls.
Now you will have an incident response policy and incident response plan that will help to protect your critical IT assets from the malicious intent of foreign actors.
Success creates an impetus for further process improvement. With the improved focus, it's easier to streamline your security posture and get better results from IT operations. Included are many security techniques for meeting regulatory requirements to be in regulatory compliance.
What's Included in the Company IT Policies and Procedures Manual?

You will receive 870 pages of IT SOP content within seven sections:
First, a 50 page IT Policy Manual is used to document the information security policies governing the company's IT operations, IT standards and best practices. It is used as a top level guide to all IT security policies and references all IT SOP procedures to create an improved security culture.
Next, 492 pages that include a list of 41 prewritten IT security procedures, 75 IT security forms, and corresponding security techniques – organized within five sections. All are downloadable as Microsoft® Word documents, these information security policies and procedures template files can be customized to meet your company objectives.
The IT SOP Manual also includes 110 pages with 33 IT Job Descriptions covering the primary information technology security operation functions within the IT Department that will please security managers.
4. Information Security Guide

Free Bonus – Your IT Operations Manual also includes this 96 page Information Security Policy Guide to securing and protecting your IT assets.
A 22 page IT SOP training guide explains the basic concepts within information security operations, its structure, standards, and definitions. Use as a information security training guide for IT employees and security managers.
A 40 page Procedure writing guide provides guidance to develop and implement your company's Information Security Policies and Procedures manual.
Easily find what you are looking for inside the Information Security Policy Procedure Manual using the 28 page Keyword Index.