How has COVID Impacted Business Process Management?
The COVID-19 pandemic entered our lives suddenly, impacted Business Process Management, and brought with it a rapid transition to new work systems and policies. For business process management, this has required plenty of changes all at once.
How COVID has Shifted Business Process Management
The COVID-19 pandemic has accelerated a digital transformation in 59% of surveyed businesses, according to the IBM Institute for Business Value. This digital shift marks larger changes in business process management across the board. From workflow updates to new methods of financial management, here's how the pandemic has changed things.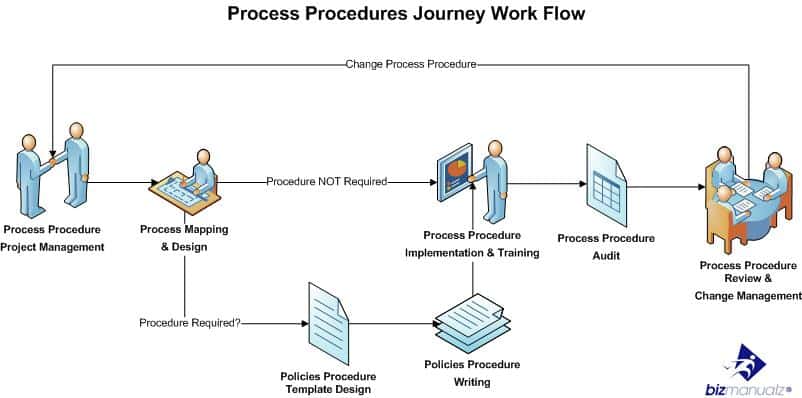 Workflow Changes
Workflow is vital to the way we understand our systems of communication and business procedures. In the wake of the pandemic, remote networks are relying on software databases and document transfer systems more than ever before. This requires a winning workflow redesign that enhances both employee and customer experiences. 
Transparent Access to Knowledge
In the COVID-era, workflow systems are being developed that put transparency at the forefront of the experience. Workers in customer success, for example, can then pull up sales history with minimal effort, see exactly what products the customer has purchased, and offer enhanced levels of support through more access to knowledge. 
Additionally, project development and content creation are best served by a smooth workflow. Workers should clearly be able to check a document in and out of a system, for example, without disrupting another's work or losing changes. Especially with more workers working from home, your software should offer clarity and version control that smooths the development process.
Workflow Influences
From customer support to content writing and design, workflow influences the success and visibility of your overall brand. To thrive in the post-COVID business world, integrate such a workflow pattern into your own systems.
Communication Patterns
Managing business processes means readdressing your communication patterns to best suit the current situation. The COVID pandemic requires tact and care in this department, with platforms that are accessible for all workers regardless of remote or in-house position. 
Change Management
In addressing change management, communication is a priority for any company. It is all too easy to expect new systems to be picked up with minimal guidance, but for business process success, teams need structure and clear guidance. Digital services for managing and tracking work have become a common aspect of the modern workforce because these systems allow users to assign tasks and track progress from anywhere.
Workflow Platforms
Select a digital check-in and workflow platform like Asana, Slack, or Microsoft Teams, then communicate standards and best practices across your business. Ensure that every team member feels comfortable with these new patterns of communication and be open to concerns and feedback. These processes will help you coordinate your team's communication for the socially distanced world, allowing you to more easily adapt your processes for ongoing change.
Future-Proofing

A PWC survey found that 63% of CFOs plan changes to products and services to address COVID changes. To achieve this, businesses of all sizes and sectors of the economy are bringing in new technologies and changing the way they go about their business processes. 
Forward-Thinking
Future-proofing means preparing your business process management style to handle anything that might come your way. Facing the devastation wrought by the pandemic on many businesses, future-proofing is now common practice for any forward-thinking company. 
Data-Driven Analytics
Data is a key element of future-proofing. Through data-driven insights and analytics, companies can more effectively hone processes and address challenges than they could by going off intuition and assumptions. Data can even play a significant role in securing digital systems for remote work. AI-based cybersecurity platforms use large data sets to model attacks and better prevent them. With remote work a common feature of modern business, data security means business security.
Financial Management
Sixty percent of business owners say they've lost revenue because of the pandemic. Everything from sales to business taxes have been impacted by COVID-19, and businesses need error-free and secure financial management processes in order to better mitigate losses.
Blockchain
This is another area of business process management where the right software comes in handy. Artificial intelligence and secure data systems like blockchain provide methods of immutably storing financial data, while triple-entry accounting procedures offer precise checks against human error.
Covid Expenses
Beyond software, a reassessment of business expenditures is necessary when planning for the future. Businesses should add an expenditure line for COVID-19 and any other unexpected expenses. At the same time, explore where costs can be cut while continuing to invest in employee success. 
With data security under siege by criminals hoping to take advantage of the digital shift, businesses must secure their financial management processes. Start with better tech, then revise policies and promote employee education to reduce potential error.
The COVID Impact on Business Process Management
2021 and beyond will be defined by how businesses reassess their processes for the future. While steps already taken may have been reactionary, long-term business viability means adopting carefully planned strategies to survive future disruptions. 
Workflow, communication, future-proofing, and financial management processes have all shifted due to the pandemic. Address your own procedures for areas of improvement. 
Author bio: Luke Smith is a writer and researcher turned blogger. Since finishing college he is trying his hand at being a freelance writer. He enjoys writing on a variety of topics but business and technology topics are his favorite. When he isn't writing you can find him traveling, hiking, or gaming.