What Is a Lean ISO 9001 System?
The old adage frequently applied to ISO 9001 is "Say what you do and do what you say?" Some organizations seem to take this to mean "Write down everything you do," but that is really not required by the standard. The actual requirement is that processes are well-defined and responsibilities clearly communicated.
Lean ISO 9001 System
This can be accomplished through a lot of methods that require little documentation, such as training. Using a Lean ISO 9001 approach is one way to ensure it becomes a boon, not a bust, to your organization.
Using Lean Thinking, you can reduce your organization's reliance on procedure documentation. Using a visual workplace you can perform trending and analysis that generates buy-in for change. How about a lean Corrective & Preventive Action Kaizen Process that engages your workforce and communicates the latest improvements to your employees?
There are two important aspects of a Lean ISO 9001 Quality Management System: a Lean Quality Manual and Lean Quality Management System (QMS) Procedures. But what about other documentation that may be needed?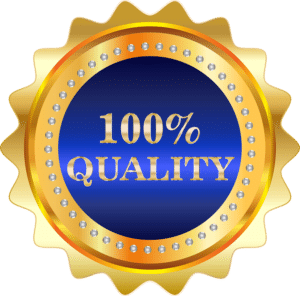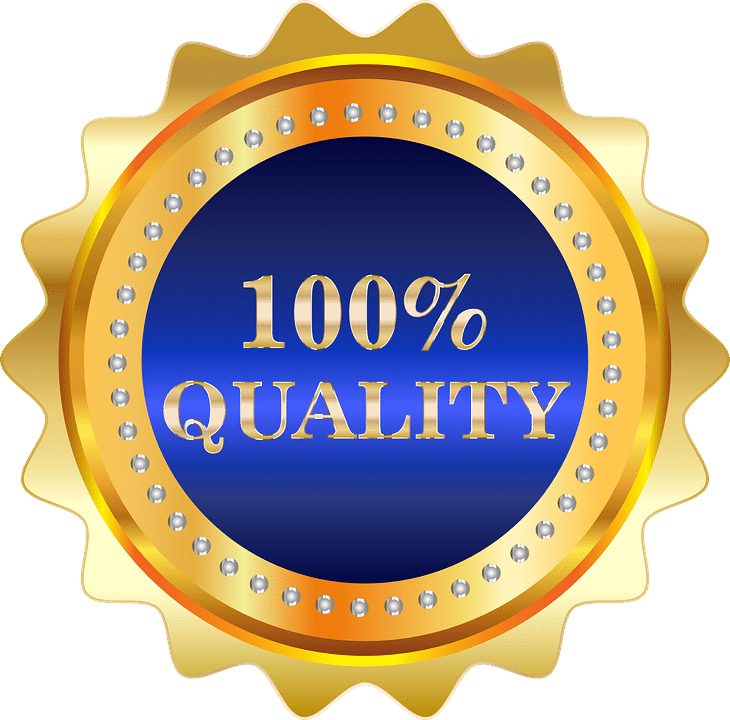 Some may argue that it is not following Lean principles if you are adding documents that are not required. The goal, however, is not only to comply to the standard, but to add value to your organization and start on the path of continual improvement. Any document that aids the organization in meeting its goals and provides value in the goal of effective and efficient operations is a document that is needed.
Determining Needed ISO 9001 Documented Information
What are some of these potentially needed documents to fulfill the documented information requirements? Here is a table that lists documents you may want to consider making part of your QMS (referring to the ISO 9001:2015 Standard might make some of the descriptions more clear). Particular documents may not be required by the ISO 9001 Standard, however, creating a document may be the easiest way to comply with the intent of the standard.
Document

Clause Number

Rationale

Scope of the QMS
Clause 4.3
Required
(Typically, this is included on your registration certificate)
A flow chart or process map diagram to identify the sequence and interaction of required QMS processes
Clause 4.4.2

(to support 4.4.1)

As needed but strongly Implied
(see clause 4.4.2, many Registrar's now require this document)
Quality Policy
Clause 5.2.2
Required
(Statement of satisfying requirements and continual improvement)
Organization Chart
Clause 5.3
Optional, but an easy means to fulfill the clause.
Quality Objectives
Clause 6.2.1
Required
(Measurable targets)
Fitness for purpose of monitoring and measurement
Clause 7.1.5.1
Required
(gage R&R or Measurement Systems Analysis–MSA)
Measurement Traceability
(calibration certificates, stickers, schedule, references to measurement standards)
Clause 7.1.5.2
May be Required
(Basis for calibration or verification, where measurement traceability is a requirement and standards don't exist.)
Validity of Previous Measurements
(Analysis and/or data confirming action taken to validate previous measures)
Clause 7.1.5.2
May be Required
(Needed if measuring devices are found unfit)
Employee Competency
(training plan, training records)
Clause 7.2
Required
(typically for QMS auditors, users of measuring devices)
Quality (Assurance or Control) Plan
(New Customer Planning)
Clause 8.1
Required, but not explicitly stated.  Helps to organize activity from the customer's viewpoint.
Requirements Review
(Sales Ordes)
Clause 8.2.3.2
Required
(Can the order be fulfilled as stated?)
Design & Development Planning
(i.e. stages, project plan, resources, interfaces)
Clause 8.3.2
Required
(Evidence the design process is planned)
Design & Development Inputs
(Requirements to be tested)
Clause 8.3.3
Required
Design & Development Controls
(reviews, verification, validation, test results)
Clause 8.3.4
Required
(Evidence the design process is complete; i.e test results)
Design & Development Outputs
(Production work instructions, inspections, materials, tooling, setup instructions, TPM, handling, packaging, etc.)
Clause 8.3.5
Required
(show outputs meet required inputs; i.e. PPAP, FAI)
Design & Development Changes
(Design revision log)
Clause 8.3.6
Required
External Provider Evaluation and monitoring
(Ongoing supplier data; i.e. receiving inspections, COC, COA)
Clause 8.4.1
Required
(Do suppliers meet standards?)
Approved External Provider (Supplier) List
Clause 8.4.1
Optional. Helps to ensure that only approved suppliers are used in the procurement process.
Outsourced Process Control Plan.
Clause 8.4.2
Required, action but there are various means to meet the requirement.
External Provider Information
(Supplier Quality Manual)
Clause 8.4.3
Required action, but there are various means to meet the requirement.
Production Control
(see 8.3.5 implementation of outputs from design)
Clause 8.5.1
Required
(i.e. inspection records, completed setup checklists)
Identification and Traceability
(i.e. labels, certificates, serialization)
Clause 8.5.2
Required, if traceability is required
(Serial or lot numbers)
Customer or External Property
(i.e. email or notice of loss)
Clause 8.5.3
Required, upon loss
Production Change Review
(Change log, management of change process)
Clause 8.5.6
Required
(i.e. new production machines, process, methods)
Product or Service Release
(Final inspection, issued COC/COA)
Clause 8.6
Required
(Evidence of quality and who released what to the customer)
Non-conforming Product
(NC log)
Clause 8.7.2
Required
(Internal nonconformances)
Monitoring Measurement Analysis
(i.e Run Charts, ppm logs, dashboards, SPC; Also audit results, supplier results, customer complaints)
Clause 9.1.1
Required
(System of performance monitoring)
Annual Internal Audit Schedule, program or Calendar
Clause 9.2.1
Strongly Implied. Partial means to fulfill the audit planning requirement.
Audit Results
(i.e audit plan for each audit, audit report of findings)
Clause 9.2.2
 Required
Management Review Meeting Schedule and agenda.
Clause 9.3
Optional, but helps to ensure timely completion of the meeting(s) and agenda items.
Management Review Outputs
(i.e. meeting minutes, PowerPoint, Excel data)
Clause 9.3.3
Required
(What were the results? i.e. decisions, actions assigned)
Corrective Action Results
(i.e. nonconformity addresses, root cause, verification results)
Clause 10.2.2
Required
(What were the results?)
Lean Means Value – Not Small
Some of the listed documents are required, so there is no choice. The goal it to keep the required document simple, thus ensuring that it provides value.
For the documents listed as "Strongly Implied" in the table above, there may not be an actual document requirement in ISO 9001, but it may be the easiest way to meet the requirements in the standard, as opposed to verbal explanations.
For the documents categorized as "Implied" or "Optional," an organization needs to focus on the rationale for these items to see the value. For example, ISO 9001 clause 5.3 states, "Top management shall ensure that the responsibilities and authorities for relevant roles are assigned, communicated and understood within the organization. ." An Organizational Chart goes a long way to effectively communicate the responsibilities and authorities. Try substituting a few paragraphs of text for an Organizational Chart and one can see the value of a simple graphic. In some organizations, this is all that is needed to meet the 5.3 "shall" statement.
Overall, if an organization maintained all or most of these documents in a simple value-added format, then their Registrar Compliance Audits will go much smoother. As anyone who has been through the audit process knows that anything that will help the auditor facilitate a swift completion of the audit is a big plus.
Creating Your Lean Quality System
I hope this will assist those who with a Quality Management System, whether it is to comply with ISO 9001, AS 9100, IATF 16949, or other standards. The time savings in using a Lean approach to QMS documentation can be dramatic, as well as the value of saving paper. The greatest value, however, lies in having a document that is actually used and aids the organization by providing value, rather than a wasted document that never really used and only exists to be brought out at audit time.
For those who are just starting their journey to ISO registration to a Quality Standard, I hope that I have at least put a few holes in the "documentation nightmare" myth. As you go through your journey, first examine if the document is required. If it is, then ensure that when complete it is adding value to your organization. If the document is not required, but desired, absolutely ensure there is value and not added bureaucracy to your QMS.
Lean ISO 9001 Other QMS Documents
A simple matrix listing required documents and non-required documents, and the value non-required documents add may help you decide which documents are needed to meet the needs of your organization and QMS.
Best of luck to all of you changing your paradigm and instituting a Lean ISO 9001 Quality Management System.