How Would You Increase the Online Presence of a Store?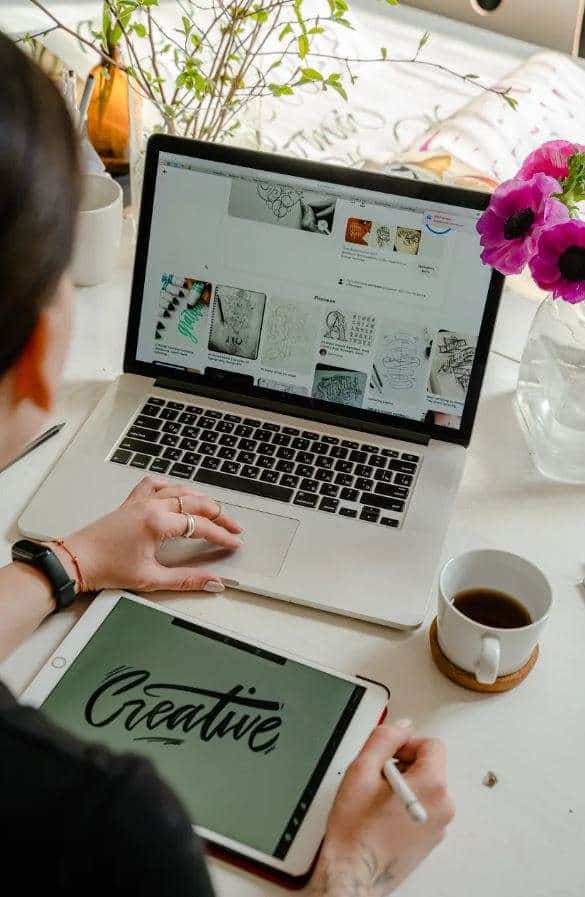 Since the year began, we have seen companies move their operations online due to the pandemic, which caused businesses to close their physical stores. With so many other competitors digitizing their businesses with various eCommerce strategies, you must enhance your online presence to stay ahead of things, which begs the questions–how would you increase the online presence of a store?
How Can Businesses Improve Their Online Presence
As so many consumers turn to online shopping, improving your online presence will enhance your visibility to your customers. It will also give you a chance to explore some reputable call center services to outsource such services. Outsourcing them will ensure that your customers are engaged and their queries are addressed 24/7 even when you have closed operations for the day. Additionally, whether you are operating a small or mid-sized company, you will require a strong online presence to promote your brand. 
So, how then do you improve your online presence? Here are essential tips on how you could go about this:
Improve Your Website
Having a web page is mandatory if you want to improve your web presence.
A website will:
Connect you to potential global clients

Enhance your brand's credibility

Help you market your products and services

Make you an authority in the brand that you are dealing in
If you have not established a website, you could visit platforms such as WordPress to help you set your site. WordPress will also guide you on how to go about creating an interactive web page. Although having a website alone is not enough, you need to work on it to ensure that the content you put in is up-to-date for customers to tell what you are dealing with.
Join Social Networks
It is all about attracting customers online. For more than a decade, there has been a surge of social media platforms including Facebook, LinkedIn, Twitter, Snapchat as well as Pinterest. When you are running e-commerce, you at least need to have an account in any of these social media accounts. Facebook, one of the leading social platforms has more than 2 billion users. Thus when you have an account here, you have access to a larger pool of customers. 
Keep Your Social Media Active
Upon creating an account, you have to engage your followers on social media on a regular basis, otherwise you will lose them and end up negatively impacting your online presence. It is encouraged that you take at least an hour daily to monitor and respond to queries that may have been raised by your customers. You could also share posts that spark up conversations on your social accounts. While at it, you may want to mention your brand so that people can know about it.
Create Captivating Content
Content is king. Having great content on your blog and social media accounts will have your customers hooked to your website. To make great content, you will need to first know who your audience is to tailor your content to their needs. You should ensure that your content is relevant and high quality. Additionally, it should also be engaging with videos, images, and other visual aids that capture the attention of customers.
Optimize Your Website
When you set up your e-commerce, you want people to successfully visit your website, get interested in your brand, and make a purchase. The only way to achieve this is by conducting web optimization. This process requires that you perform a thorough keyword search so that you know what customers are looking for and use it on your web page. You should also secure high-quality backlinks and incorporate them on your website. Having good backlinks helps your web page rank better on search engines such as Google such that it becomes easy for customers to find you.
Optimizing your website for search engines requires basic SEO knowledge, however, if you feel like this is not your team's specialty, you can always outsource such services to a professional provider.
Promote Your Website  
If you're promoting a product or service through your website, and you'd like to maximize your conversion rates, you can install a sales funnel through Clickfunnels. Sales funnels track your leads, conversion rates, and optimize your website traffic for successful sales. If you'd like to optimize your sales specifically, you can do that by further installing Clickfunnels plugins.
List Your Business on Directory Sites
Listing your business automatically guarantees that your visibility will be improved significantly. Directory listings will make your business rank higher on the search engines because your web page will be considered high quality. Ranking highly will generate a lot of traffic on your website which over time will be converted to purchases. As an entrepreneur, you should make a business listing part of your marketing strategy to improve your online presence.
Increasing the Online Presence of a Store
Enhancing your online presence should be the cornerstone of your marketing strategy. You need to constantly remind your customers about your brand because if you do not, your competitors will take over. Investing in digital marketing with activities to improve your online presence are simple and if you cannot do it yourself, you could always hire a professional to do it for you.
2 responses to "How Would You Increase the Online Presence of a Store?"