How to Create Standard Operating Procedures (SOPs) That Your Entire Company Can Use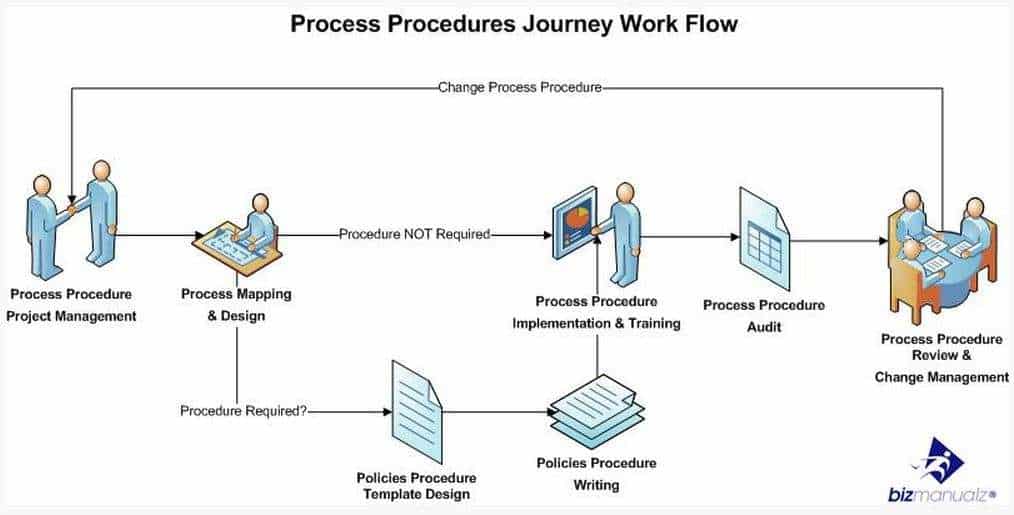 Standard Operating Procedures (SOPs) entail step-by-step guides or instructions on how certain business activities are performed. They are essential for any growing business that strives for efficient output. They will help you cut back on training resources and ensure that you are providing consistent products or services to your end-users. This article explains how to create standard operating procedures (sops) that your entire company can use.
Creating SOPs That Your Entire Company Can Use
Let's say you own a small business. At first, you begin performing all the technical tasks yourself. As the business grows, however, you would have to give up these tasks to your new hires so that you have time to take on more managerial roles. In order to perform these tasks correctly and efficiently, your new employees will need a manual or guidebook with instructions. That is what you would call a Standard Operating Procedure (SOP).
Although this procedure is created to improve your organization and efficiency, sometimes it can get a little messy. Maybe you forget to include a few crucial pieces of information in the document that ultimately leads to a disaster. Perhaps your SOP manual is too large, so your employees can't even find what they're looking for. Or maybe your team members lose their physical copies, or the email that you've sent to them with the manual attached.
This is why we've created this guide for your step-by-step procedure manual!
Who Should Write the SOP?
The first question that you might ask is who should be in charge of writing the SOPs. There is nothing set in stone for this, but a suggestion is that those who are experts on the task should be the ones writing the SOPs for it.
Usually, however, it is the founder who is in charge of documenting SOPs for their growing company. In this case, they may not have the extensive knowledge on all of the tasks that are being performed. A simple solution for this would be to interview an expert or create the document alongside someone with more knowledge on the document scope.
What Should Be Included?
It is best to take note of all the different sections that should be covered before you even begin writing.
The first section should include the document details, such as who owns the document (who has full authority), what your company name is, the department to execute the tasks, and the number of times the SOP document has been revised.

The second section should include an introduction to the document, comprising of the purpose, scope, required resources to carry out the task, and definitions of any technical terms included in the document.
This is just a summary of what is usually included in an SOP, but there are many other details that you may wish to incorporate. Hence, instead of writing everything down on a whim, it is best for you to use a Standard Operating Procedures template to ensure that you do not forget any important pieces of information.
Where Should It Be Stored?
After creating your SOPs, it is best to store them in a single-place that is accessible to all employees. Physical copies are not advised since they are unsustainable and can easily be lost or damaged.
This is why online platforms may be your best solution. Waybook is a centralized, digital platform that can store all of your systems and processes in one place. Specific members can be allocated to certain tasks so that they only see what they are delegated to do, which ultimately improves your company efficiency.
How Should It Be Reviewed?
SOPs are constantly reviewed, altered, and updated to ensure a company's current with the best and most efficient practices. A deadline for SOP reviews should be established by the company, which could be set as an annual or biennial review depending on the tasks and procedures involved. The review should be completed by the SOP owner, while those instructed to perform the tasks should also be consulted.
How Should You Ensure Employee Understanding?
Even if you think you have written the most simple SOP that has ever existed, others may disagree and not follow the procedures that have been created. Sometimes, being an expert on something leads to the understanding that everyone will grasp the concepts that you find so easy to comprehend in the same way.
This is why it is crucial for you to ensure that your employees understand everything about the SOP, from the purpose of the document to the tasks that they must perform. This could be done by simply asking them if they understand, but you may not always receive the best answers.
Fortunately, products like Waybook, the business playbook, provide the opportunity to test your employee's understanding of the SOP after every section. In fact, you will also be able to monitor their percentage of completion of the entire document.
Create Standard Operating Procedures
Standard Operating Procedures are integral to any business that wants consistent and efficient output. They can make employee onboarding a lot simpler, too. Although it seems as if writing and implementing an SOP is a complicated process, there are online platforms that can help you create the perfect manuals for optimizing your business.
 Author Bio: Mike Bandar is the co-founder of Waybook, which is the onboarding, training and reference tool for growing businesses. It is used by thousands of teams to easily document their knowledge, systems and processes in order to keep their business on the same page.