What Systems Does a Business Need?
Running a business is like herding cats, it is sometimes impossible to do everything yourself. At some point you will need to develop systems to handle the chaos. Listed below are four business systems you will most definitely find useful. Take a look.
Systems to Help You Efficiently Run Your Small Business
As an entrepreneur, you have to know how to register the company, how to choose the right structure, how to develop a marketing strategy, how to hire and train your staff, how to expand when the time comes, and so much more. Something else a true leader should know is when to outsource a certain task and when to handle it on their own. What Systems Does a Business Need?
Task Management System
Regardless of whether you work alone or have other employees, there will be plenty of assignments you have to stay on top of. This is why you need quality task management software that will provide you with an overview of everything that is happening in your company. You will see every move your staff makes, you will be reminded of the upcoming tasks, and be updated on all the progress that is made.
When deciding on the platform you will use, you need to ensure it offers everything you need from it. For instance, look for software that is available both for laptops and phones as that will allow you to sync all your data automatically and stay in the loop even when on the go. Some of the popular task management tools include Trello, Asana, and Basecamp. They all have their benefits, so it's best to do some research to see which option makes the most sense for your business. Decide whether you want to pay for it or if the free version without additional features is enough for you.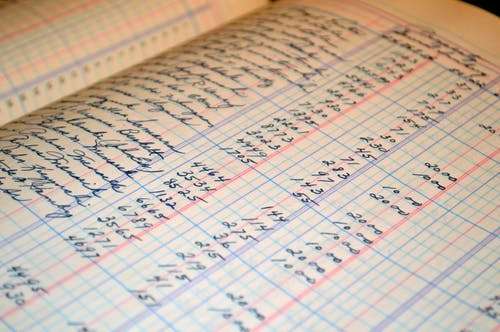 Accounting and Bookkeeping System
Something else that a lot of budding entrepreneurs like to do on their own is their finances. It's vital that you keep track of every penny that you make and spend, which is why you need an accounting and bookkeeping system that will have plenty of features. It should also be easy to use as you shouldn't have to spend your entire day handling the books.
Luckily, the choice of accounting software for small businesses is rich. For example, Xero, QuickBooks, and Wave Accounting are some of the most commonly used platforms. Go through their features to see which one could serve your company for the foreseeable future. On the other hand, seeing as how accounting and bookkeeping are an essential part of a business, if you are not sure what you are doing, it might be for the best to look for a reliable accounting firm that has plenty of experience in the field.
Website System
Nowadays, every company needs a website. However, paying a professional can sometimes cost a small fortune. Furthermore, if you are still a small business that offers certain services or only a few products, you don't need to include a huge webshop in the design of your site.
The great news for small entrepreneurs is that there are so many platforms that allow you to easily create a website for your business that will include all the necessary information and present you in the best light possible. Plus, the variety of designs can ensure your website is still one of a kind. Consider Squarespace, Shopify, Wix, and WordPress and explore all their features to see which one offers the best customization tools, insight into analytics and statistics, and customer support.
System of Team Communication
Last but not least, business communication tools are also an important piece when it comes to keeping the company running smoothly. Proper business communication enables you to get assignments done faster as it allows for quick problem solving within the team. Real-time communication makes it much easier to keep in touch when working from home while using these tools in a busy office could prevent unnecessary chatter that could distract other people. Plus, you can easily share files through these platforms, and some of them even include polls, cloud storage, and scheduling meetings.
Software to look into includes Skype, Slack, and Grasshopper. Some are completely free while others offer various perks with the premium/business version. See what fits your budget and proceed accordingly.
Which Systems Does a Business Need?
These four are just some of the essential systems every small business needs. A system of task management, accounting, a website. and team communication. Don't hesitate to implement them and over time, you will see which other ones you should add as you business grows. Maybe a management system for human resources, information technology, finance, sales, marketing, or quality. There are all part of the core business processes you may need to build systems for to handle growth.