In the old days of Kodachrome film (before digital cameras) ISO was used as a measure of how receptive your film is to light as indicated by the numbers – 100, 200, 400, 800 for film speed. A higher ISO number meant more sensitivity, but more noise or a larger grain in the resulting photo, which in turn required more light (longer shutter or wider f stop). In other words, a low ISO number was used for daylight and higher ISO was used for lower light. Today, digital cameras work in a similar way where ISO represents the sensitivity of the sensor. So exactly what is ISO?
ISO Quality Standards
Film speed is just one of the thousands of ISO standards in use. The ISO standards are produced by the International Organization for Standardization (IOS). But ISO is not an acronym for the IOS. ISO is the Greek word for equal. The ISO standards are a series of standards designed to equalize or level the playing field for all manufacturers.
The idea behind an ISO film speed is to ensure that standards exist so that a film speed from each manufacture works the same in any camera. This defines a quality standard, which improves trade and promotes growth.
ISO has produced over 20,000 different quality standards, specifications, or guidelines since its inception in 1947. Some of the most popular include: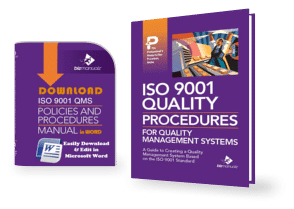 ISO 9001:2015
ISO 13485 Medical Device Quality
ISO 27000 Computer Security Quality
ISO 9001 Quality Standard
ISO 9001 is the most popular ISO standard. The ISO 9001 standard is now in use world-wide by over 1 million organizations providing consistent quality products and meeting customer requirements. ISO 9001 was originally designed (1987) to set management system requirements for businesses. Why Implement an ISO 9001 Quality Management System? ISO 9001:2015 is built around seven Quality Management System (QMS) principles to increase the focus on management commitment, customer satisfaction and continuous improvement.
Benefits of ISO 9001 Implementation
ISO implementation benefits many organizations through improved effectiveness, better marketing, decreased cost, and increased morale.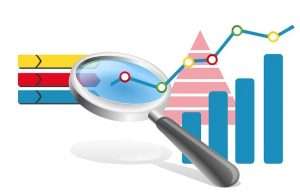 Effectiveness
Ensure your organization continually achieves plans and target.
Marketing
Improve your consistency, customer satisfaction, and competitive advantage.
Cost
Reduce your Cost Of Quality (COQ) and your Cost of Poor Quality (COPQ).
Morale
Demonstrate your quality & commitment to customers, employees, and suppliers.
ISO Background
Customer satisfaction, profitability and market leadership are driven in large part by delivering quality products and services to customers. Today, more than ever, there is a worldwide trend towards increasingly stringent customer expectations regarding quality. Accompanying this trend has been a growing realization that continuous improvements are often necessary to achieving and sustaining excellent economic performance.
One roadblock to providing quality products and services was the definition of what "quality" meant to different customers. Different countries, industries and governments all had varying quality systems that suppliers had to adopt in order to deliver goods around the world. A single worldwide standard was needed to simplify international standards.
The result:
The International Organization for Standardization (ISO)
This gave rise to ISO – the International Organization for Standardization. Located in Switzerland, ISO is the specialized international agency for standardization and the source of ISO 9000. Established in 1947, it is comprised of the national standards bodies of 140 countries, working together to produce more than 20,000 International Standards for business, government and society.
ISO is made up of approximately 180 Technical Committees. Each Technical Committee is responsible for one of many areas of specialization. According to ISO,
"The object of ISO is to promote the development of standardization and related world activities with a view to facilitating international exchange of goods and services and to developing cooperation in the sphere of intellectual, scientific, technological and economic activity."
The results of ISO technical work are published as international standards. Many people think that ISO stands for International Standards Organization. They are close, but actually mistaken. The official name of the organization is French and translates to The International Organization for Standardization.
ISO is Greek for Equal
The Greek for equal is ISO. Some examples of where ISO is used in language today include weather reports – isobars areas of equal pressure or isotherms areas of equal temperature, and in geometry isosceles triangles have equal sides.
ISO Organization for Standardization
The ISO organization is made up of member nations that develop standards for everything from electronics to management systems. Representatives from the member nations develop specifications and standards. On the various committees, the U.S. is represented by professionals from industry, education, consulting and Registrar organizations.
The acceptance of a new or revised standard is by vote, each country getting one vote. The process itself is much more complex involving committees and subcommittees to develop and write the standards, but to accept a proposed standard, each nation has one vote and no nation outvotes another.
The American National Standards Institute (ANSI)
ANSI is a private, non-profit organization that administers and coordinates the U.S. voluntary standardization and conformity assessment system.
ANSI is the official U.S. representative to the International Accreditation Forum (IAF), the International Organization for Standardization (ISO) and, via the U.S. National Committee, the International Electrotechnical Commission (IEC). ANSI is also the U.S. member of the Pacific Area Standards Congress (PASC) and the Pan American Standards Commission (COPANT).
NOTE: The ISO 9000 or ISO 14000 series standards are available (for a small charge) from ANSI either in print or for electronic download from their website. The ANSI online store contains the complete collection of ISO published standards. The collection is organized into 43 new categories, based on the International Classification for Standards (ICS) developed by ISO.
Contact ANSI at:
The American National Standards Institute (ANSI)
1819 L Street
NW, Washington, DC 20036
Internet: www.ansi.org
Phone: 202-293-8020
Fax: 202-293-9287
The National Institute of Standards and Technology (NIST)
NIST is a non-regulatory federal agency within the U.S. Commerce Department's Technology Administration. NIST's mission is to develop and promote measurement, standards and technology to enhance productivity, facilitate trade and improve the quality of life.
NIST technology, measurements, and standards help U.S. industry invent and manufacture superior products reliably, ensure a fair marketplace for consumers and businesses, and promote acceptance of U.S. products in foreign markets. By providing these elements of technological progress over the past century, NIST has helped to lay the foundations for the innovation, economic growth, and quality of life that has made the United States the world's most prosperous nation.
NIST also manages the Malcolm Baldrige National Quality Award in close cooperation with the private sector.
Why Register for ISO 9001?
Obviously, one reason to implement a Quality Management System and certify to ISO 9001 is that some customers may require it. Customers recognize the value of ISO 9001 certified suppliers. Additionally, some industries require companies to evaluate and audit their suppliers. The requirement to audit these suppliers is often waived for ISO 9001 certified suppliers, thus saving the company money.
As the purpose of the standard implies, companies should want to implement the ISO 9001 standard to improve their effectiveness and increase customer satisfaction. Improved system effectiveness and customer satisfaction typically result in greater profitability through gains in efficiency and increased sales from happy customers.
Some of these benefits can be obtained by implementing and complying with the ISO 9001 standard without going through the registration process. There are some benefits to be expected from registration however. Often times, when companies implement a new system, it becomes their current item of interest and soon fades with the concerns and pressures of business. It is very difficult at times to maintain interest and support for a system over a long term.
The certification or registration process includes regular visits by the registrar to ensure the system is maintained. Also, the outside perspective of the auditors can be of benefit as well. A system developed and implemented internally may fall short in some areas through no fault of the personnel involved. The objective perspective of an auditor may strengthen the system in weak areas and provide the organization with additional benefit.
Implementing your ISO 9001 system represents a major effort. Some things will go rapidly, some will be frustratingly slow. It is essential that you get Top Management and all key personnel on board and not let the effort stall. It is usually harder to get the effort restarted than it was to get started in the first place.
Although it won't seem like it at first, your ISO 9001 system should ultimately provide significant benefit to your organization. The systematized continuous improvement should provide efficiency gains in all areas. Improving customer satisfaction should also improve sales and ultimately the bottom line. If an area of your program appears to be too bureaucratic and non-value-adding, it may be a target for continuous improvement efforts.
After you're certified and have had your program in place for a year, you'll wonder how you managed without it.
Have We Answered: What Is ISO?
Now when people say "What is ISO?" You will know it is a standard setting body, located in Geneva Switzerland, that organizes worldwide standards to promote growth and ensure consistency around the globe.
Download Free ISO 9001 2015 Procedures to see how easy it is to edit MS Word Templates to build your own quality policy and procedure management system.