What are Financial Internal Controls?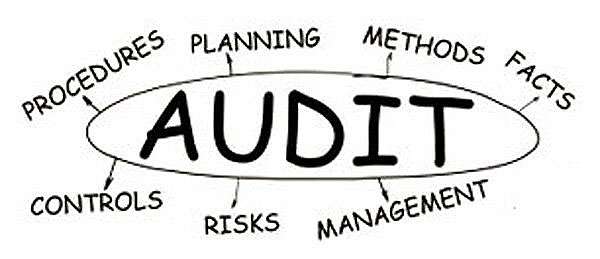 The Internal Control Procedures Series provides a risk reducing framework of financial internal controls for the ten core accounting cycles — these cycles make up the accounting body of knowledge.  Each financial cycle focuses on a key element of business accounting and, therefore, should be covered in your company's financial accounting policies and procedures manual.
Top Financial Internal Controls
If you are looking for a fast solution to Sarbanes Oxley compliance (SOX section 404)  than a key step is addressing your top ten financial accounting cycles with internal controls.
1. Revenue Cycle Procedures
The first — and what business owners would consider the most important — business process is the revenue or sales cycle. Revenue is the lifeblood of any business. Once sales has obtained an order, the order must be "booked" into the accounting system, triggering your credit, fulfillment, and accounts receivable (or collections) processes. Example procedures for the revenue cycle can be found in the Bizmanualz Accounting Policies and Procedures Manual.
2. Cash Disbursement Cycle Procedures
The second most important cycle deals with how you manage your cash expenses. We're talking about your purchasing, receiving, accounts payable, and administrative expense processes. Once you receive cash from your customers (revenue cycle), you must spend less than you receive to maintain a positive cash flow and stay in business. Sample cash disbursement cycle procedures can also be found in the Bizmanualz Accounting Policies and Procedures Manual.
3. Production Cycle Procedures
With the two key accounting cycles (making money and spending it) covered, the remainder of your accounting manual is devoted to accounting support processes. The production support cycle is the most critical to your business — if you don't have a product or service to sell, the first two cycles are immaterial, aren't they?
The production cycle introduces issues such as managing raw materials, Work In Process (WIP), finished goods inventory, product release, and shipping. Example procedures for the production cycle can be found in the Bizmanualz Accounting Policies and Procedures Manual.
4. Financial Reporting Cycle Procedures
In the first three cycles, you took orders, purchased materials, made products and/or services, delivered products, billed customers, and now you must report your results. The financial reporting cycle includes budgeting and forecasting what you might need, reporting what you sold, financial analysis (to see if you're making a profit, to spot trends, etc.), and management reviews with key stakeholders (the Board of Directors, your shareholders, government agencies, etc.) to discuss how well the plan is going.
Example of procedures for the financial reporting cycle can be found in the Bizmanualz Financial Policies and Procedures Manual. Notice we've switched manuals, going into the financial area of accounting.
5. Finance Cycle Procedures
The finance cycle is about raising capital and managing the capital you have. You might need debt or equity capital to finance your business. Either way, you'll need a process to acquire and manage that cash.  And, if you have a lot of cash moving through your business, you'll need some form of treasury management (i.e., how to invest or "park" your cash). Sample procedures for the finance cycle are in the Bizmanualz Financial Policies and Procedures Manual.
6. Asset Cycle Procedures
What business does not have assets?  If you have one or more computers, production machinery, or office furniture, you have assets. Your assets require processes for depreciation, inventory management, asset acquisition and asset disposition or disposal. Since there are laws and standards (e.g., IRS, IFRS, GAAP) that must be observed, it is important that you have asset cycle processes. Example procedures for asset cycle processes are in the Bizmanualz Accounting Policies and Procedures Manual.
7. Internal Audit Cycle Procedures
Publicly traded companies and businesses with significant debt or equity require internal auditing. Your internal audit process consists of audit planning, conducting the audit, audit reporting, and audit follow-up. Sample procedures for the internal audit cycle are in the Bizmanualz Financial Policies and Procedures Manual.
8. Strategic Planning Cycle Procedures
If you have cash, assets, compliance, and stakeholders of any kind, you need a strategic planning process. Business planning is just that — a planning process necessitating a business plan.  The company business plan takes into account how to prepare for compliance (with SOX, SAS 70, etc.), standards and guidelines (e.g., GAAP, IFRS), and Board and stockholders' meetings. Examples of procedures for the strategic planning cycle are in the Bizmanualz Financial Policies and Procedures Manual.
9. Payroll Cycle Procedures
The payroll process focuses on administrating compensation, benefits, and personnel compliance.  How do you comply with an alphabet soup of government acts (including EEO, FMLA, FLSA, EPPA, OSHA, ADA, ERISA, FICA, FUTA, IRCA, ADEA, HIPAA, IRS, WARN, and others)?
This may not sound like traditional accounting, but the accounting department is involved with compliance by virtue of its role as the financial gatekeeper and financial reporting contact. Samples of procedures for the payroll cycle are in the Bizmanualz Human Resources Policies and Procedures Manual.
10. Information Integrity Cycle Procedures
Today, all accounting transactions are performed on computers, across networks, and using IT assets.  Information integrity — specifically, security, timeliness, and accuracy — is critical to accounting, and to the business. Now it may not be accounting's primary job to manage all IT assets, but accounting cannot shy away from its duty to ensure the integrity of computer and IT management, IT security, IT disaster recovery, and IT internal controls. Samples of procedures for the information integrity cycle are in the Bizmanualz Computer and IT Policies and Procedures Manual.
Sarbanes Oxley Compliance Cycle
Since the late 1990′s, there has been an increased focus on effective internal controls, adding, in effect, a new requirement — or 11th cycle — Sarbanes-Oxley (SOX) compliance.  The SOX cycle is about compliance planning, identifying risks, understanding your audit responsibilities, and demonstrating the effectiveness of your firm's internal controls with respect to those identified risks. Example procedures for The Sarbanes Oxley compliance cycle are in the Bizmanualz Financial Policies and Procedures Manual.
There you have it!  Ten core accounting policies and procedures areas — plus Sarbanes-Oxley — that are included in the CFO Accounting Policies and Procedures Series Manuals.
View Free CFO Procedure Samples
Download free sample procedures from each of the five manuals in the CFO Financial Accounting Policies and Procedures Manual. You will also get the table of contents from each manual. Or, if you are ready to buy now, you can place your order using our secure server and you'll be able to download immediately. With our money-back guarantee, your purchase is risk-free!