What is an Example of a Social Media Strategy?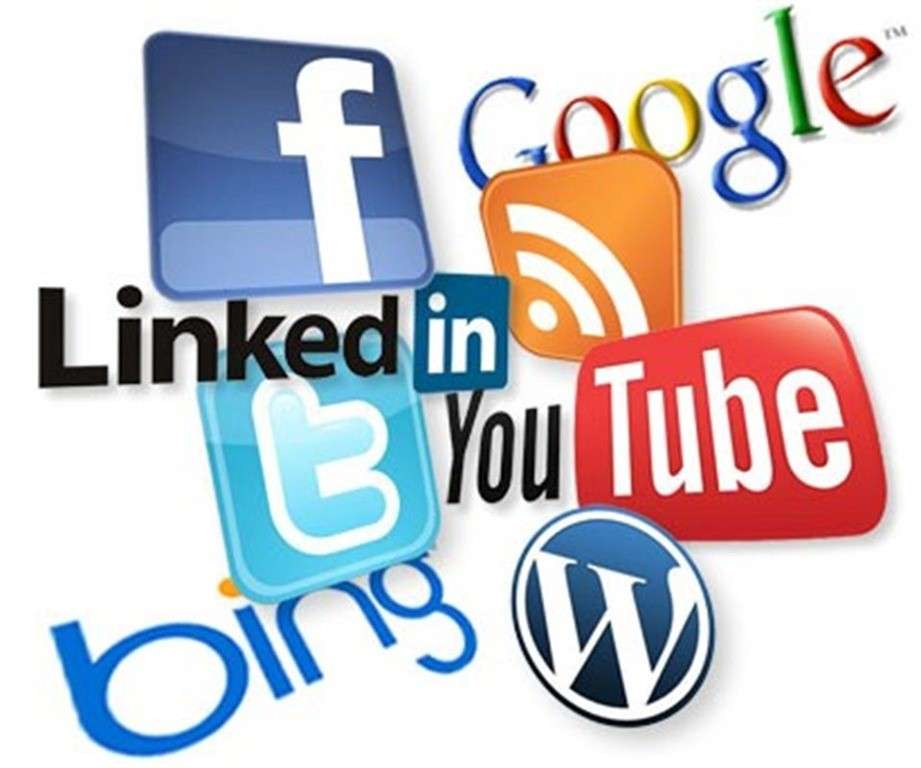 Most businesses today rely on traditional marketing methods such as in-person relationship building, networking, trade show booths, or some form of display advertising, possibly direct mail, or even internet advertising for generating new revenue. These methods still work and will continue to work at some level for quite some time. But what about creating your social media strategy procedure?  What is an example of a social media strategy?
Social Media Strategy Example

Your social media strategy starts by making websites like Twitter, Facebook, Pinterest, or LinkedIn as part of your marketing plan, creating a social media policy, and developing a plan of action. To create your social media strategy, start with these three important elements. Begin by understanding your market, your goals, and your approach.
1. Understand the Social Media Market
What do people think about your brand?
Your points of views?
Where are the conversations online?
What are they saying?
The Social Media Market
At Bizmanualz, we use AddThis so that our users can share Bizmanualz content to many of the most popular social networking and bookmarking sites (like Facebook, Twitter, Digg, StumbleUpon and Myspace). Use the share icon and then you can select from 330 of the most popular social sites.
There are hundreds of social media websites to add to your marketing plan, but if you are new to social media, then the place to start is with Twitter, Facebook, Pinterest, and LinkedIn. Each one has their own focus which attracts a different group of users. Let's start with Twitter.
Social Media Policy

Your social media policy must address: Who in your organization can post? What can be posted? And Who is going to reply to others? Your social media policy reinforces your social media strategy and lays the foundation for how the company brand is managed within the social media market. If you are going to start with Twitter then you will need a Twitter policy.
We started talking about Twitter. Next up for your social media strategy are Facebook, Pinterest, and LinkedIn. Together they represent important social media destinations for your business. With so many social networks, which is for you? Between Twitter, Facebook, and LinkedIn, social networking for business can be complicated. Which is for you? Let's take a look at the big three.
Twitter
Today Twitter has over 500M accounts. What is Twitter? Think of twitter.com as a microblog. Your posts (called tweets) are limited to 140 characters so you can't be wordy. The idea behind twitter is to socialize. Engage others with a reply/comment to their posts. Twitter can be used to publish important news, find new employees, get advice, or take a quick poll. Think instant information. If you are trying to understand your market then just follow the tweets…
If you like what others are saying then you can "re-tweet" the post to the people that follow you — your Twitter followers. Building Twitter followers is an important element to your social media strategy. Without followers you really don't have a social media program. They best way to get followers is to ask…
Ask people to follow you on twitter. Provide your twitter handle and a benefit of what they will see in your tweets.
Follow Bizmanualz on Twitter

Follow us @ twitter.com/Bizmanualz to get expert tips everyday on business process design, business policies and procedures, and business process improvement.
What can you tweet about?
You can turn your twitter feed into an online newspaper using Paper.li to do all of the work of generating fresh news from your twitter account. Check out the Policies, Procedures, and Processes News!
Twitter can be used to publish information, collect information, and engage your market to discover new information about your market. That is why we urge you to Follow our Twitter posts so we can learn more about you — our market.
How can you follow all the tweets?
Millions of tweets are occurring on Twitter each day so we use Tweetdeck to filter keywords, mentions, and understand the traffic. Without a Tweetdeck application it would be very difficult to follow all the information moving about on Twitter. Of course there are many other application for understanding your followers. More on that later… Once you have a twitter account then you are going to have to create a social media policy.
Facebook

Facebook has over 1 Billion user accounts and is growing. If you have employees then somebody at your company has a Facebook account, which means you have a social media policy, one way or another. So you might want to create a few social media policies and procedures to support your social media strategy.
Facebook is like a social watering hole. It is a place where people add friends and post pictures, videos, links, or messages that everyone you are connected to can then comment on. Commenting on what everyone is posting is part of the fun. Facebook is a social center.
Organizations can use Facebook to create a page as their social center. You can then add your twitter feed, blog posts, event information, and pictures about your company. People then interact with your company page by posting comments or "like" what you post. A "like?" provides feedback that what you are posting is a post of interest by someone else.
Your Facebook page acts as a central repository for your pictures, events, blog posts, products, etc. If your company is focused on the business to consumer (b2c) market then Facebook is great. If you are focused on business to business (b2b) then Facebook will take more work.
Like Bizmanualz on Facebook
"Like" Us on Facebook!
Pinterest
A relatively new photo-based website. Fashion and design are popular on Pinterest, which is a good place to post pictures of your cool offices, neat artwork, or great looking products. Popular pictures can be liked and pinned onto your own wall for your friends to see. We have used it to pin process maps, process pictures, and other photos. If your business has a design element, then you need to pin it on Pinterest.
LinkedIn

The ultimate business focused social networking site — LinkedIn. Some think of LinkedIn as a great place for recruiting new employees. Everyone puts there resume online and then connects. But it is more than that. You can find people important to your business, reach out to them, and get introduced through a connection of yours.
LinkedIn can be a great sales lead site to find people that work at a company. You can also create a LinkedIn Group, which is a forum for like minded individuals to start discussions. LinkedIn is recognizing the social aspect of social networking and moving more toward becoming a true online community and not simply a job board or business networking arena.
With LinkedIn there are:
1) Message "Announcements" — Group managers can now directly message all of their members via email. Previously, we could post discussion topics, but depending on a user's preferences, he or she may not have received the message until the end of the week-too long of a delay to utilize that application in useful ways.
2) RSS Feeds — Instead of going in manually and posting News articles of interest, or even your company's own articles and blog posts, you can easily feed your blog into the group. And, the email says, the items will automatically show up under the "News" tab. (Done and done.)
3) Job Listings — Group managers now can enable (or disable) the job listing board within the group.
While LinkedIn remains the online community of choice for the business-minded, much more needs to be done to enhance its usefulness like Twitter, Facebook, or Google.
The Bizmanualz policies and procedures group on LinkedIn is just that, for anyone interested in discussing policies and procedures. You can ask a question, post a job, request help, or comment on what others are talking about. Linkedin is not like twitter or Facebook. It is more of a business network than a social hangout. But I guess you can make it what you want too. Join the discussion on LinkedIn.
2. Identify Your Social Media Goals, Objectives and Success Measures
Awareness
Engagement
Popularity
Social Media Goals
For most people, the social media goals are awareness, education, and conversion. Start by introducing your brand to a niche market you have identified. Bring that niche market along with educational post. Then, work on converting your market.
3. Define Your Social Media Approach To Delivering Content

What social media websites do you need to post to online?
How often?
Delivering Social Media Content
Content is king in social media. Content can be a blog post but be sure to include plenty of pictures (with keywords in the alt text for SEO) and graphics. Use video to tell a story to entertain and engage your audience. Then create a social media post schedule for maximum effect.
Example of a Social Media Strategy
Your social media strategy is about how you interact with popular websites like Twitter, Facebook, Pinterest, or LinkedIn. We have provided an example of a social media strategy which is an integral part of your marketing plan and should be used by the firm to engage prospective target markets, distribute engaging and relevant material, and acquire views and other market information.