What Recruitment Tools are Used to Recruit Employees?
As the world continues to progress on an unprecedented path due to the Covid-19 pandemic, more and more opportunities that were unheard of just a few years ago are beginning to take shape and form. As such, recruiting flesh blood that can take on and fulfill these roles to the extent of their abilities becomes the most vital stage in the development of an organization. A step that can either make the organization or start its undoing. What recruitment tools are used to recruit employees?
7 Modern Recruiting Tools Used to Hire Employees
Unprecedented times call for exceptional measures, and companies are evolving their recruitment methods, like using remote recruitment, to keep up with the times. These methods are more effective and less time-consuming than the traditional ones.  Not just that, but they're even taking on a pivotal and influential role in the structure of the world today. So, what exactly are these recruitment tools used to recruit employees? 
Mobile Recruitment Tools
The world is currently in the smartphone age. With the rapid rise and popularity of smartphones, almost all organizations are now opting for social media and mobile platforms to source the income of talent into their companies. This is, of course, a wise decision considering almost everyone nowadays has a smartphone. 
Furthermore, this also increases convenience on the applicant's side. Many mobile platforms come with sufficient filtering tools. These tools make it easier for the candidate to find their desired jobs and apply according to their area of expertise. Hence, companies are more likely to get more candidates that applied willingly for the position out of passion and interest.
Recruiting Using Artificial Intelligence (AI)
The post-pandemic world has seen an influx in the number of applicants applying for a single job opening. This means that hiring managers of various employees often find themselves in a pinch to filter through multiple times the regular requests. And that is where AI comes in.  
In the past decade, artificial intelligence has significantly developed and has grown to play a vital role in recruiting new talent. The best way for any business to progress forward and outshine itself is to continue attracting new and suitable talent on board. More than half of corporate recruiters have stated that the most challenging part of any recruitment phase is filtering appropriate candidates from a substantial applicant pool. 
Artificial Intelligence can filter through these applicant databases and bring forward the job resumes that match the job specifications the most. This effectively speeds up the hiring process, making it more efficient, and eliminates the threat of human bias in the process. AI is the future of recruiting
Utilizing Applicant Tracking System (ATS) for Recruitment
While ATS has existed for a long time, its functionalities did not have as much potential to be exploited until now. ATS delves deep into matching skills and requirements of the jobs and creates a specific criterion of applicants that match the job description. This helps managers to select talents that are most suitable for the job. 
Select Cloud-Based Recruitment Technology
Cloud-Based technology not only supplies an immense database of candidates to the recruiters but also provides flexibility and accessibility. This is because the integration of such technology has allowed organizations to recruit talents from all over the world by enforcing remote work policies. It has contributed immensely to removing location restrictions and allowed companies to scout out the top talent within their respective industries. 
Furthermore, companies that had already integrated their HR and payroll processes with the cloud or third-party payroll outsourcing companies pre-pandemic had a smooth sail. Companies that used payroll outsourcing which was Cloud-Based, i.e., handed their payroll process to a third party, found it easier to shift their status to work at home while other organizations realized their dire need for change. 
Social Media Recruiting
Even ten years ago, online candidate sourcing looked very different, especially with social media. In fact, 73% of businesses have employed social media in some way. If you are looking to hire your dream team, then using social media is an excellent way to locate new talent, but it must be done strategically. Consider how your outreach efforts compare across all channels as you evaluate your results.
However, the phrase "social media" is no longer accurate. Twitter, TikTok, Facebook, and LinkedIn are all examples of social media. But, these are extremely dissimilar social networks. LinkedIn may be a stronger recruitment tool for some occupations, while Facebook may work for others, depending on the positions you're hiring for.
Recruiting via Video Interviews
In the post-pandemic era, perhaps virtual online interviews is the one aspect that makes the most sense to ordinary applicants. Not only does it save the interviewee money and time, but it does the same for the company too. Video interviewing can help employers pick up subtle hints concerning body language and emotional clues.
While it certainly isn't an outright replacement to physical interviews, the convenience and speed that it comes along with is an attraction that is hard to resist for organizations. There exist many online sites where you could find freelance experts for any professional position, even for specific requirements such as freelance medical writing, you have it all online. But of course, to better know the candidates, it is always better to video interview them so you know them better. 
Programmed Advertising Recruitment 
Programmatic advertising remains a cutting-edge recruitment strategy. Recruiting on specialty sites where your target candidates congregate might be quite novel. For example, when Twitter uses Tinder to advertise job openings or when Amazon uses Spotify.
The main point is to get to know the profile of your candidate. Because after you've done that, you can utilize programmatic advertising – or another type of recruitment – to ensure that they see your job posting. Programmatic advertising is something you should consider for your internet recruiting efforts.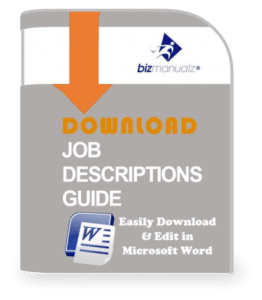 Modern Recruitment Tools Used to Hire Employees
The post-pandemic world has forced organizations to come up with newer recruitment strategies to keep themselves afloat in a highly unstable environment. However, this has proven to be more of a blessing for companies who took the right steps to adapt to the change and take advantage of the situation.