How Do You Select an eCommerce Platform for Business?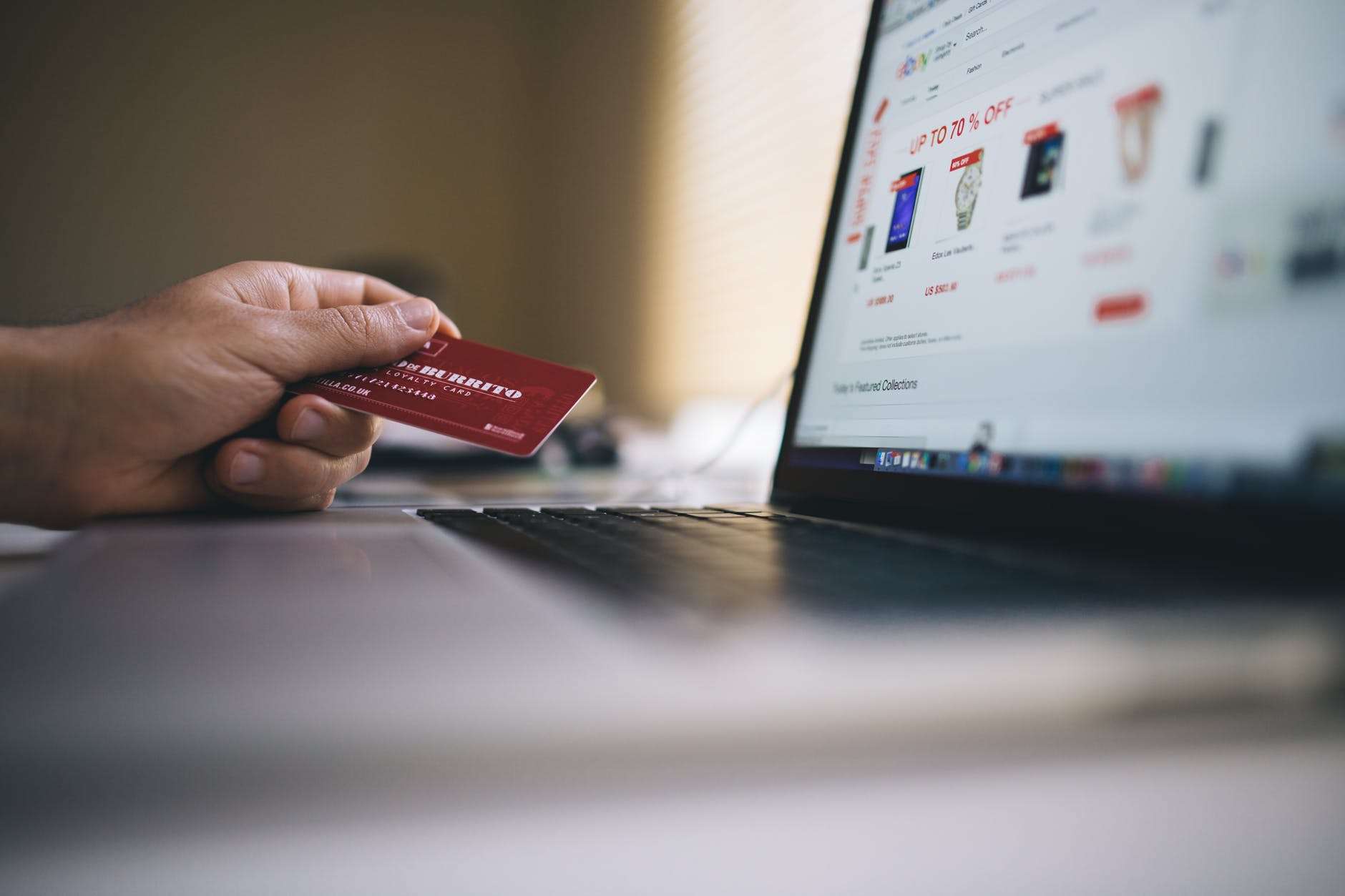 Commerce has been around for a long time, and it gets easier with time and development of digital online marketing. Previously, if someone wanted to create a business and sell goods, they needed a real location that they could either buy or rent. This is one of the reasons why in the past people had to have some savings to start a store from scratch. How do you select an eCommerce platform for business?
How to Choose the Best ECommerce Platform for Your Business
Since then, things have changed radically. There are still physical stores, and you can launch one using the same procedures as before, but the most common way for individuals to get started is through digital.
Having an online store means less investment in physical things, but you still need a place where you can sell your products. Even though this place is digital, there are still some costs and other types of solutions associated with it.
Starting to build your virtual store can be quite a challenge in terms of choosing the right platform that your store will be based on. There are a huge number of e-commerce platforms out there that can fit all types and sizes of e-commerce needs.
But when it comes to choosing, you can feel overwhelmed by the number of platforms out there and confused about what your needs are as a business that's just starting out. 
Of course, almost all platforms claim to be the best choice for businesses, but which ones are really right? In this post, we'll dive into a few of the most appropriate e-commerce platforms for businesses and give enough information so you can make an informed decision in the end.
Features to Consider When Choosing an ECommerce Platform
Before we go to specific ecommerce platforms, you should think about what you need or what is important for your ecommerce business. Once you've decided, you can look at the platforms and what they have to offer and pick the one that best meets your needs.

ECommerce Platform Cost
Cost is a very important feature, especially if you are just starting out and have limited resources. Costs for e-commerce platforms can range from free versions to thousands of dollars, depending on many factors, such as the features you need and the size of the business.
Most of them have some sort of free trial where you can experience the benefits of the platform before you make a decision. Make sure the price covers all necessary features such as hosting, add-ons, etc. 
ECommerce Scalability
This is also a very important feature because it takes your future into account. Although your resources are now limited and you need fewer options, in the future as your business is successful you may need to add additional features and solutions.
This is why you should choose a platform that will allow your business to grow in the future without being overly complex or costly.
Website Custom URL 
Your store URLs should be customizable so your customers can find you very easily. This should be included in the platform plan because your store's success depends on it.
Mobile-Friendly Platforms
Recently, most people are using their mobile devices to buy products online more than computers. This means that you have to take into account how mobile-friendly the platform is, and how the design can be adapted to fit this.
ECommerce User Experience (UX)
On the same page, the user experience that the platform offers is also very important. The UX has to be very easy to navigate from the customer's point of view, because no matter how good it looks, if customers have problems with it, then it's a failed experiment.
Website Speed
Last but not least is the speed of the website. It is a well-known fact that people feel frustrated when they have to wait more than just a few seconds for a page to load. This can lead to high outbound traffic and low conversion rates. Slowly loading pages will absolutely cost you sales in the long run. The effectiveness of the ecommerce checkout process is critical.
If these factors are taken into account, they must be established, to begin with.
Five E-commerce Platforms for Business

We are going to compare and contrast the following ecommerce platforms: Wix, Shopify, Squarespace, WooCommerce, and Weebly.
Wix is one of the eCommerce platforms suitable for businesses that have less than 50 unique products to sell. All website creation is quite easy, as Wix has a feature that allows even people with limited technical knowledge to create beautiful and functional e-commerce stores.
Wix Price
When it comes to pricing, Wix is very affordable. Their business basic plan is only 17 euros a month, and with that, you even get a free domain for a year among other features. If you choose the Business Unlimited plan, you get additional features such as Analytics App, professional logo, and social media logo files. And the cost is still reasonable at 25 euros each month.
There is also a VIP plan that comes with a priority response and VIP support for your needs.
Advantages of Wix

Templates for your choice;

Greater flexibility;

App market;

Animations;

Automatic site backup;

Artificial intelligence design.
Disadvantages  of Wix
Ads in cheaper plans;

Loading speed, which is not ideal;

You can't change templates;

Not very customizable.
Of course, we can't discuss e-commerce, without discussing Shopify. It is currently one of the greatest e-commerce platforms available. It's one of the greatest because it has some incredible sales features that are regarded as industry-leading tools. In addition, there is a large, rich app marketplace with countless plugins that can be used. 
Shopify is for people who want to create the ultimate e-commerce experience, and in this context is a much richer platform than Wix. If you already have one and want to optimize it for a higher conversion, you can use abtesting.com.
Price of Shopify
When it comes to pricing, Shopify is logically more expensive than Wix, for example. It is naturally richer in features and functionality. The cheapest basic Shopify plan is available for $ 29 a month, and according to their website, it includes all the basics you need to start a new business. A second Shopify plan for $ 79 / month is all you need for a growing business.
Advance Shopify is the best and most expensive plan, costing $ 299 per month and providing extensive tools for scaling your business. If you're just starting out, you should only consider the first option. There's also a 14-day free trial that doesn't require credit card information, so you can check it out before you decide.
Shopify Advantages

Many themes available;

Free trial version;

There are a lot of plugins;

Integrated payment options.
Shopify Disadvantages
Expensive;

Can be additional fees;

Limited blogging platform.
Squarespace is a good choice for a business because it offers a simple website builder that nevertheless produces stunning results. You have access to an inventory management system as well as a variety of theme templates for creating an e-commerce site. 
This system can be integrated into your site to track inventory and let you know when you need to re-stock certain products. Squarespace has a lot of options that you can use to give your consumers a wonderful ecommerce experience.
Price of Squarespace
Squarespace offers a variety of plans to meet the demands of its consumers. Basic Commerce, which costs $ 24 per month, and Advanced Commerce, which costs $ 36 per month, are the most significant programs in this context. 
The difference is that with the Advanced Plan, you get some additional features like Abandoned Cart Recovery, Subscription Selling, Advanced Shipping, Advanced Discounts, and Commerce APIs. Other than that, even a basic plan has just about everything you need to start and run a successful e-commerce business.
Squarespace Advantages
Easy to set up;

Suitable for simple stores;

Amazing projects;

Integrates with ShipStation and ShipBob;

Good SEO tools.
Squarespace Disadvantages
There is no free trial;

Lack of marketing automation integration;

There is no Amazon integration;

No dropshipping;

WordPress is designed for companies that require an advanced blog in addition to their eCommerce platform. It's simple to install the WooCommerce plugin in WordPress, and with it, it's simple to develop a website that can handle eCommerce activities. The most valuable aspect of WordPress is that it allows you to construct highly customizable websites with a wide range of features.
Because it's an open source eCommerce platform, you can add almost any eCommerce feature you want to really make website stand out in Ecommerce. The plugin is incredibly user-friendly, and there is a large developer community that can assist you in creating the greatest eCommerce site for your company.
Price of WooCommerce
Because WooCommerce is an open-source solution, it is technically free to use. However, just because WooCommerce is a plugin doesn't mean you can't utilize it. Hosting and payment gateways must be purchased or paid for.
WooCommerce Advantages
Thousands of themes;

Highly customizable;

Very affordable with your own hosting;

You can add additional functions;

No limits on products and orders.
WooCommerce Disadvantages
You need a third party payment gateway;

You need some technical knowledge to create it.
It's a low-cost platform that'll get you up and running. There is even a free version available, which is excellent for beginners. Weebly is a good option if you're just getting started and have a small budget. Furthermore, because the platform is so simple to use, nearly anyone with only basic technical skills can use it to set up an e-commerce business.
Price of Weebly
When it comes to online store price, the most affordable plan is $10 per month paid annually. You'll also get a free domain and plenty of other benefits.
The business plan costs $20 per month and is paid annually, while the business plus plan costs $20 per month and includes additional email marketing options.
Weebly Advantages
Very affordable;

Integrated apps;

Easy for beginners and very simple to use;

Themes of your choice.
Weebly Disadvantages
Not ideal for international websites;

Limited options for design;

The checkout page cannot be customized.
Choosing the Best ECommerce Platform for Your Business
These are just some of the most suitable platforms for business to suit your Ecommerce strategy. The most common problems for businesses are a limited budget and a small number of employees, which means there won't be a developer to assist with the website setup. In this context, choosing a platform that is very easy to set up and reasonably priced is a priority.
Author Bio: Angela Johnson is a leadership consultant. She is also a skilled blogger and research paper writer who writes content on topics like business leadership, education, self-growth.