What Financial Mistakes Put Business at Risk?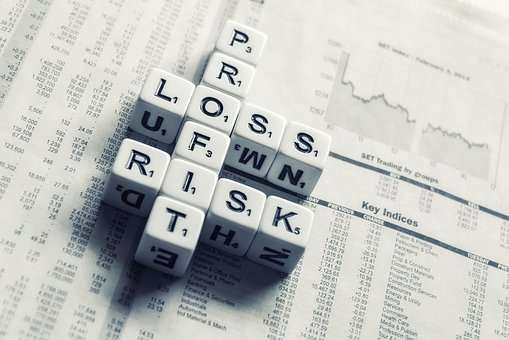 Mistakes are an inevitable part of running a business. It is a common practice that a business faces a drawback due to an unpredictable financial mistake. Some blame it on ignorance, some on lack of professional guidance, while others are simply trying to find someone to blame. What financial mistakes put business at risk?
What are Most Common Financial Mistakes?
Ultimately, every business owner has to face the reality that perfection is a myth. Instead of blindly leaping for that dream of success, as a business owner, you should inform yourself about financial mistakes that can be fatal for your business.
The fact is that 8 out of 10 entrepreneurs who start businesses fail within the first 18 months. Meaning that 80% of business fail within their first year. That is why we have compiled the most common mistakes that put businesses at risk.
1. Using a Personal Account for Business
The first order of business when you start a company should be to open a business bank account. Don't even think about using your personal account for your business transactions. While this may seem harmless at first, it can lead to cash flow issues. Mixing personal and business banking accounts can complicate:
setting financial goals
filing taxes
balancing the account
measuring profit
Simply open a business account and you won't have to worry about keeping track of your expenses.
2. Spending More than You Can Afford
Making unnecessary purchases can instantly be a drawback for your finances. Even though a redecorated office or the newest equipment in your industry would contribute to a better work environment and functionality, it is still a splurge.
Especially for startups. Having complete control over the company's budget can be tempting. That is why you should always second guess your desires and spending plans. Instead of just asking yourself do I want it/need it, add a follow-up question – can I afford it?
3. Avoiding Business Insurance
Some business owners tend to think that ensuring their company is just a con and a waste of their money. What they don't think of is what will happen if some unfortunate event strikes their business and they don't have insurance? Reduce the financial risk in advance by choosing the right business insurance that fits your needs.
The most common insurance types are:
Property insurance (damage or loss of business property)
Liability insurance (in case the business gets sued for causing injuries)
Business income insurance (covering expenses such as bills and paychecks if there is an accident or a disaster)
Medical insurance (Health, dental, vision, and prescription drug plans)
Note: medical insurance policies grouped together into large group plans save money for every employee that opts in.
4. Overusing the Credit Card
As efficient and helpful credit cards can be, they can easily turn into a road to failure. Running into a credit card debt can seem like such a harmless thing.
You may think "everyone is doing it, so why shouldn't I?"  Using a credit card is indeed a common part of business, but you should be very careful about how you distribute your debt.
Always think through if you'll be able to pay off the debt each month in time. Also, don't forget about the interest. Instead of a credit card, opt for less risky options such as a personal line of credit for business. In any case, use any type of credit with precaution.
5. Neglecting Investment
Pocketing every profit will block your business's growth. Investing every penny in your business also isn't a smart move. The key is to find a balance. Calculate a certain amount of business profit that you can reinvest in your business. Some of the aspects of the business you can invest in are hiring staff, marketing, expanding assets, etc.
6. Forgetting about the Business Plan
A business plan exists for a reason. It should be your guide and a reminder that will keep you going in the right direction.  If you lose sight of your business plan and get distracted with some seemingly profitable offers, you can put your business at high risk.
A carefully crafted business plan is essential for a functional business. A business plan that is well-defined will also identify potential problems so you'll know what you should keep an eye on.
7. Being Unprepared for Unexpected Expenses
As much as we would all love if life would go according to the plan that is not the case. It is a solid point that you should always follow your plans and goals but in addition to that, you should also have an emergency fund.
An emergency fund can save you from fatal financial mistakes. When the time comes when you have to encounter unexpected expenses, the emergency fund will keep your business afloat. Financial broadcaster Dave Ramsey, recommends having at least 3 to 6 months of expenses saved up in case of an emergency.
8. Poor Tracking of Business Procedures and Expenses
The most tiring part of the business is dealing with all the legal issues and accounting. Mundane tasks such as categorizing expenses or obtaining employer and tax ID numbers can be draining.
The reality is that those tiring tasks mustn't be avoided or neglected if you don't want to make unrecoverable financial mistakes. In this era of technology where you can use accounting software, planning apps, and money management tools, there is no excuse for this type of mistake.
9. Taking Unnecessary Risks
Financial risks aren't the only ones that can harm your business's budget. Many other risks can have the same effect.
Take for example employee safety, internal controls, or technological security. Neglecting any of these aspects can lead to a financial disaster.
The best way to handle this is to develop a risk management plan. Have an external consultant who can give you professional advice. He can signal any weak spots so that you can deal with them in advance.
Common Financial Mistakes
It is never too early to start planning ahead and informing yourself of different aspects of your business. Being aware of the most common financial mistakes can save you a lot of worries. Remember that any type of financial decision you make today will have an impact on the long-term viability of your business.
Author Bio: Nicole D. Garrison is a content strategist, writer, and contributor at BestEssayEducation and a number of platforms for marketing specialists. She is a dedicated and experienced author who pays particular attention to quality research. At her free time, Nicole is a passionate runner and a curious beekeeper. Moreover, she runs her own blog LiveInspiredMagazine.