How to Make Your Startup Grow Faster?
 Even though starting a startup is one of the hardest things in the world, running it and making sure it reaches its full potential is even harder. There are many tips and tricks for starting a business. Learn how to make your startup grow faster?
Boosting Your Startup in the Right Way
This is true for millions of entrepreneurs around the world who are constantly looking for new ideas and techniques that will help them grow their startup and turn it into a venture they've always dreamed of. Boosting your startup is hard but doable, especially if you know what to do and which moves to make, so in case you're struggling with boosting your startup and making it more successful and lucrative than it's ever been, here are a few tips to consider.
Set Your Short- and Long-Term Goals
One of the biggest mistakes tons of entrepreneurs make when starting their businesses is not defining what they're trying to achieve in life. Yes, they're all trying to make money and take their business to a new level, but what else are you trying to do?
Are you into penetrating a new market? Would you like to change the world? Are you passionate about reaching as many new people as possible, or prefer getting new business partners and investors as often as possible?
These are just some of the most popular short- and long-term goals out there, but that doesn't mean they're your goals too. Instead of using other people's goals, you need to set your own goals and stick to your ideas and desires. As soon as you define these goals, you'll start working towards turning them into reality, and that's the best way to grow your startup in the best way possible.
Hire the Right People
Lots of startups start small and employ just a couple of people that are also the founders too. This arrangement might work for a while, at least until your startup starts gaining more attention, but this isn't a sustainable setup for the future.
As your workload starts rising, your ability to handle everything on your own will start declining, which is why you need to employ a few more people. Doing this doesn't sound like the hardest thing in the world, but if you insist on recruiting great candidates and hiring only the best people you can find, your hiring process might take a while.
Make sure your new staff is as professional and experienced as possible, but don't forget that these people need to find your aforementioned short- and long-term goals and work on achieving them as well. In the end, even if you're not into wasting time on hiring new employees, this is the only way to boost your business, so start doing that right now.
Leverage Help from Others
Again, doing everything on your own might sound like a great deal at first, but it's not. And if your staff isn't enough to make your startup as successful as you'd like it to be, you need to start figuring out new ideas and thinking outside the box.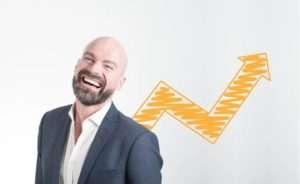 This is why startups often get some outside help and hire professional advisors who can help you make all your dreams come true, so don't be afraid to do that as well.
From financial advisors to those experienced innovation consulting professionals  who will help you introduce new ideas into your startup, these people are everywhere around you and you need to find them ASAP. Of course, you need to insist on finding the best people in the business because that's the only way for you to boost your business and take it to the next level.
Keep Working on Your Marketing Tactics
Another massive mistake lots of startups make is not focusing on their marketing as much as they should. Marketing a small startup isn't the same as marketing a huge company, and as your business develops, your marketing techniques need to update as well.
Doing that might not be the easiest and simplest thing in the world, but it's something that will define your business future and that's something all entrepreneurs are looking for.
Finding the right marketing idea is hard at first, but once you realize what your audience is responding to, you won't have a problem defining your primary marketing approach. And if you manage to find ideas that aren't expensive and cost you nothing but time – hosting a webinar, claiming a hashtag, and blogging regularly, among other things – you'll be able to benefit from that more than you can imagine.
Make Your Startup Grow Faster
Growing your startup takes a lot of time, no matter what you do, where you're located, and how many people you employ. So, be patient and get ready to wait a couple of years before you reach the success you're dreaming of. But, once you do that, you just have to keep up the good work and keep introducing useful changes that will make your startup more and more successful in the future!