7 Tips for Writing Better SOPs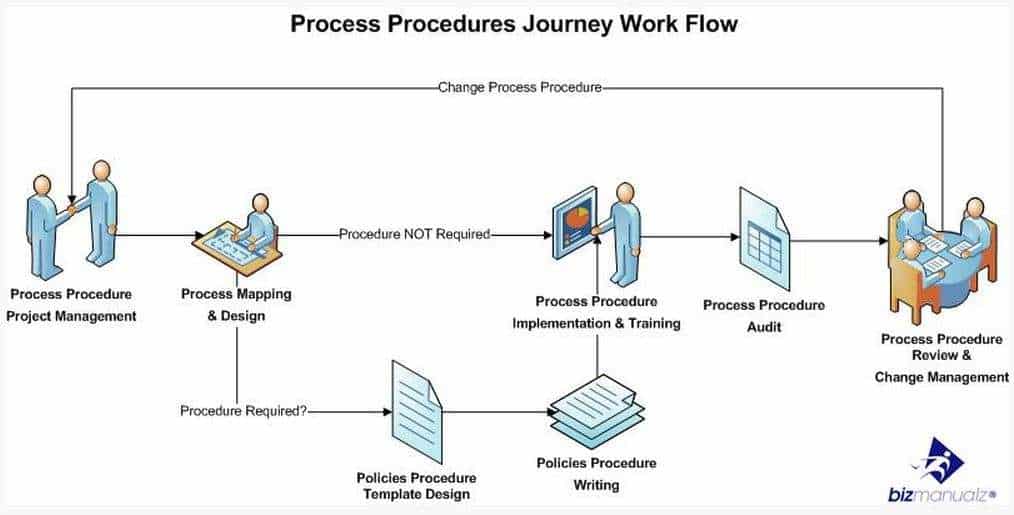 Any worker that enters a job site, be they an office employee or a contractor, needs to know how to do the tasks specific to their work. In an industrial environment, Standard operating procedures (SOPs) are critical to ensuring that tasks and processes are done correctly and safely. Collectively, SOPs provide guidance and certainty for all who need to undertake given tasks, as well as those who manage and supervise said tasks. In general, SOPs have many different benefits. Here are seven tips for writing better SOPs.
7 Tips for Writing Better SOPs
Standard operating procedures (SOPs) should be an integral part of the documentation system in every medium and large organization. An SOP is a document which should describe, to varying degrees, the what, why, how, who, where, and when of a given task or process.
There are different types of SOPs, some more complex than others. Nevertheless, the user of an SOP should be provided with a (usually) step-by-step, systematic description of how a task needs to be performed. Not all SOPs are created equally.
An SOP regarding an accounting standard used by the finance department of a hospital will differ to an SOP regarding hygiene requirements for cleaning crews in the same hospital. However, both have the same fundamentals and importance for those who use them. That is why any SOP needs to be written with the end user in mind.
#1 – Remember 'KISS'
The 'KISS' principle ('keep it short and simple') was tailor-made for the writing of SOPs. It should never be too long, over-written or look like a thesis! It's ideally a step-by-step overview of a given task or process and should be written as such. 'Easily read, easily followed' should be the mantra of any SOP.
#2 – Be Specific
An SOP should be precise and entirely on-topic throughout. Your policies and procedures should not be too long. That is why it is imperative that an SOP be focused on one specific task/process
#3 – Use Active Voice
To be effective, an SOP should always use the active voice and active language for each step. Active voice construction is based on how you add verb power to your procedures. The word 'do' is the verb best-suited to an SOP, i.e. 'do this, then do that'. Active, strong wording such as 'must' is always preferable to passive, weaker wording such as 'should'.
#4 – Ensure Consistency
There is a (terrible) tendency in many organisations for different departments or divisions to have their own SOP style and formats. This creates problematic inconsistencies. Using the same format / template for all SOPs ensures greater consistency – and helps organizations keep the same quality of their output as they scale their business operations. Therefore, it is important to have an editorial process that ensures consistency across the company.
#5 – Thinks Practical
An SOP is not a 'nice-to-have' document. It is an essential part of an organisation's operations and risk management system, and therefore needs to be practical and not theoretical. Afterall, if your documented procedures don't work then why write them in the first place?
That is why any person having to use one should be actively tested and evaluated on their understanding of and adherence to it. People using the procedures should be included in creation/review of the same to ensure they actually outline best practices and are practical for use in the field.
#6 – Provide Context
An SOP must be in the context of an applicable business operation and, more importantly, organisational context. For example, an SOP for the safe handling of hazardous chemicals in a warehouse should be written in the context of the warehouse's operating realities, whilst adhering to mandatory corporate rules regarding hazardous materials.
#7 – Appoint Guardians
A responsible person must be appointed for each SOP. As the organization grows, the procedures need to be occasionally evaluated and updated. That simply will not be done if no one person is designated as the Document Compliance Manager and has the responsibility on their to do list. 
Writing Better SOPs
SOPs should be the backbone of any business with a multitude of different processes. They are the foundation for the smooth running of all operational processes in any organisation. Well-written SOPs are an essential step to a smarter, safer, and more productive workplace.
SOPs should always be a part of any training intervention, given that they are essentially instructional documents. It's worth noting that training and up-skilling are a fundamental part of the 'intelligence' or 'business IQ' of an organisation, since it helps organisations be more efficient and make better choices. Therefore, SOPs could be considered a 'first line of defence' in preserving an organisation's business IQ.
Author Bio: Bryan Christiansen is the founder and CEO of Limble CMMS. Limble is a modern, easy to use mobile CMMS software that takes the stress and chaos out of maintenance by helping managers organize, automate, and streamline their maintenance operations.