Are Your Policies and Procedures Too Long?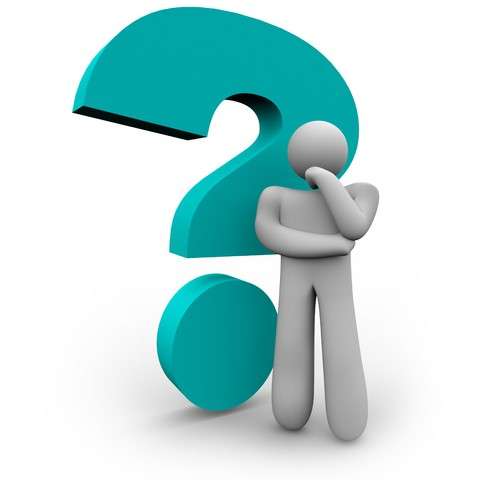 Long policies procedures? What is the right length for your policies and procedures documents? Most authors don't write short standard operating procedures (SOP). But creating very long procedures of 50, 70 or more pages is common. So how long should your policies, procedures, or work instructions be before you ask yourself "are your policies and procedures too long?"
What's Wrong with Long Policies Procedures?
The longer you make your procedures, the less likely they will be understood, followed, or used at all. When your SOPs are too long they lead to confusion. It can be harder to organize all of the information, it is difficult to keep all of the content up-to-date, and it makes navigation more complex.
Bottom line, longer procedures are hard to follow. Having people follow procedures is what your SOPs were written for in the first place. So if your people don't follow your procedures then why write them?
Business Policy Length
Let's start with your business policies. A policy is a guiding principle used to set direction in an organization. How much space do you need to set direction? What is the right length for a business policy?
Let's look at a few examples:
Accounts Receivable Policy
Accounts Receivable Personnel are responsible for the timely preparation, distribution, and collection of invoices to optimize cash flow and customer payments while maintaining accurate records for proper internal control.
Sexual Harassment Policy
The Company is committed to providing a safe workplace free from sexual harassment and as such prohibits the sexual harassment, or gender-based discrimination of any employee.
Warehouse Policy
Warehouse personnel shall count physical inventory on a frequent basis to ensure the accuracy of the general ledger balance.
These three examples are short. The policy is stated in one sentence. Of course we could add some meta data to help the reader understand how to apply the policy, find the policy when searching for it in your policy management software, or understand it better. Adding business policy meta data may increase the length of your policy to one page.
Business Policy Meta Data
Meta Data is information about your content.
Title: What is the policy going to be called?
Policy: What is the text of the policy?
Purpose: Why do we need a policy for this?
Scope: Who does this policy apply to?
Responsibilities: Who is responsible for the policy?
Definitions: Are all terms in the policy clear?
References: Does this policy refer to other documents?
Business Policies are not Written in a Vacuum
If your business policies are going beyond a few pages then this is probably a scope problem. You are adding too much information that belongs inside a procedure or work instruction. Your policies set direction. It's your procedures that explain "how" to conform to the policy. Good policy management practices are part of your policy deployment process. Business Policies are not written in a vacuum, they stem from your business strategy.
Process Procedure Length
A sharply focused business policy helps to develop a sharply focused business procedure. Long standard operating procedures are very common. While it may be easier to focus your policy into one sentence, focusing your procedures is a lot harder. That's because procedures describe a series of repeatable steps to accomplish an end result.
Process Procedures
Your business procedures describe a process people follow to achieve a specific result over and over again. Process procedures could be as simple to write as a process map or high level process flow map. Some companies use process maps as their procedures. Process maps do not have to be long and frequently are only one page long.
If your business procedures are dozens of pages long then this is probably another scope problem. You are now adding too much information that belongs inside a work instruction. What's important to remember about your procedures is that people must follow them. Long procedures are hard to follow. So how do you keep them from getting too long?
Rule of Seven
We use the Rule of Seven to remind us to keep them short.
No more than 7 procedures to a process
No more than 7 activities to a procedure
No more than 7 tasks to an activity
No more than 7 lines to a paragraph
The Rule of Seven is a simple way to remind yourself that your procedure is getting too long. It is partly a question of scope. If you want people to follow your procedures then it is important to break the information up into groups. These groups are your activities or tasks that must be accomplished. If you have more than seven groups then it is time to regroup.
Example Business Procedures
What does a short procedure look like? Check out 19 different free policies and procedures available for you to choose from to see how you can write shorter business procedures.
Standard Operating Procedure Length
What is the best length for your procedures? Short. Don't try to fit every detail into your SOP. Instead, use work instructions to shorten the length of your procedures. Use the Rule of Seven to remind yourself you need to keep it short. And finally, remember who your readers will be and tailor the information to the reader.
Who Needs to Read Business Procedures?
Understanding who is going to read your procedures is important to procedure length. Your procedures are usually not read by your most experienced workers. They already know what to do. Your procedures are written for occasional workers that step in for your experienced employees. So your procedures need to cover the important steps, process criteria, and references to more information. Procedures do not need to be long. Use the Rule of Seven to simplify your documentation. New users require a lot more process details, which belong in your work instructions.
Work Instruction Length

Detailed process steps belong in your work instructions and are used as job aids to remind workers about low level details of the process. Details include computer screen shots, photographs, data tables, guidelines, and other detailed information.
Separating out low level details from the higher level process description improves the readability, reduces confusion, and makes them easier to follow. And it also will keep your procedures from getting too long.
How Long Should Your Policies and Procedures Be?
Writing long policies and procedures documents doesn't help anyone. The longer you make your procedures, the less likely they will be understood, followed, or used at all. Short, simple, and to the point helps to make sure your procedures are used.