How Can Technology Improve the Efficiency of a Business?
 IT or Information Technology in Business has brought a tremendous revolution in all types of fields by enabling interactions over internet. How else has technology improved the efficiency of a business?

What Technologies Help a Company Improve Process Efficiency?
Technology has revolutionized our lives. IT technology has not only accelerated the process of business-model software development, but it has also led, over time, to a significant change in improving the process efficiency of a company and improvements in e-commerce companies . Software companies are providing IT services due to the incorporation of IT. 
IT System Architecture
Companies design a well-defined IT system architecture according to the information needs of the company. This IT system architecture enhances the value of the business on a large scale. 
Software Application Development
 By working on the website, the company software team designs an effective application by through the use of modern intelligent techniques. 
Database Design and Development
Storage capacity is considered a necessary feature for every company so software companies provide efficient database storage for a business organization. Also, it develops the database according to the needs of time.
Networking
Networking is a detrimental feature for the success of any company and software houses are smartly providing it by connecting and securing computers, Internet-of-Things (IoT), and cloud computing.
Software Testing
Without testing, nothing is of use. Software companies provide an efficient mechanism of testing for hardware, software, and database storage.
Technical Documentation
Software companies usually have a technical writing team that are experts in writing technical documentation, which provides a company with all their functionalities in written format. This supports company application training, knowledge transfer, and software use case development.
Software Maintenance
 In a real-time scenario, every operation requires its maintenance. Most software companies are well aware of this fact and provide efficient maintenance mechanisms.
Operational support
IT companies help in designing IT policies, long term strategy for the functioning of a company with updating all when needed. The following are a few of the striking benefits of incorporating IT in your company.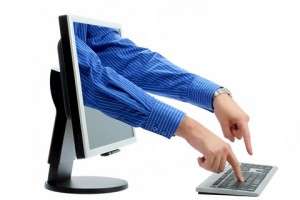 Agile Product Development
One of the unique features of IT is its agile approach which results in flexible and standard output after passing the development phase.
Leadership development
Few of the software companies believe in creating more leaders. That is why they not only train the workforce but also emphasize on their leadership skills which greatly impact the success of the organization in long run. 
Business strategies
IT companies also recommend business and ecommerce strategies that help in the growth of the business. 
Impact of Information Technology on E-Commerce companies
Technology has improved e-commerce businesses too allowing the use of cell phones, dynamic pricing strategies, computerized reasoning, supporting supply chain efficiency, and cross-channel purchasing. Let's us look at these developments.
Use of Cell Phones for Shopping
Statistical survey states that in excess of 86 million Americans utilize their cell phones for online shopping. Research suggests that four out of five cell phone users do a careful exploration and observation of the material and items that are available online before making an online purchase. It is due to the cell phones technology that now every brand reaches to its potential customers over the Internet and web.
The screen of a cell phone is playing a potent role in the promotion of many businesses. It is highly recommended for advertiser to make best use of the technology in order to grow in their business. Efficient use of technology will lead to a pleasant customer experience with the company.
Dynamic Pricing Strategies
In ecommerce you need to take every step carefully. Dynamic estimating is a methodology opted by e-retailers in which price of the items change with time depending upon the external market and the market interest. Dynamic pricing is a flexible technique in which the business owner can vary the price of the item depending on its storage capacity and available items in the online store. Also it depends on the competitors that are in the market.
Likewise, when a company's business targets are high, it may take a decision to make deals by offering a lower cost. It is also due to dynamic pricing that companies are able to make a graph of the rival's progress and the techniques that other competitors are implying or the growth of their business.
For example, if its rival's stocks are low, it is the company's prerogative to raise the cost or bring in any new deal. Due to continuous change in the value of items, dynamic pricing is an inevitable strategy in the online world.
Computerized Reasoning
There is a research done by Gartner, an American firm which states that by 2020, 85 percent of client connections will be utilizing Artificial Intelligence (AI). Retailers are now progressively utilizing Artificial Intelligence to remain relevant and in order to compete with their rivals. For example, chatbots are  launched to mimic conversations with the clients who frequently visit website. Also, AI is a technique that deals with the client data, and maintains record of the client's purchasing over the internet.
High Supply Chain Efficiency
Nowadays clients usually have a 'purchase now' mentality and expect an easy going and smooth assistance, while doing any purchase or just visiting any ecommerce site. Due to the advancement of technology, there has been massive innovation in retail sector supply chains. Retailers are trying advanced production methods in order to maximize their yield and gain more profit.
Cross-Channel Purchases
According to the UPS Pulse of the Online Shopper 2016, 38% of all buys are made through multiple channels. Everyday information technology comes with new advancements in online media. Omni channel shopping is extensively implied across every online business. Now customers are having multiple options to choose and to get their desired item. Therefore, customers utilize various channels to settle on a choice, choosing the items and administrations with smoothness. To guarantee steady benefits, online business retailers should improve their online presence across multiple platforms in order to reach maximum audience.
How Technology Improves Business Efficiency
IT has brought a massive revolution in every field by bringing everything over the Internet and web. Technology is reshaping ecommerce and many other businesses. You can even find the cleaning services over internet as many companies are doing the cleaning business over the web. If you are looking for cleaning services for your company, then do consult kontorsstädning Stockholm (office cleaning Stockholm) in Sweden that is providing cleaning services to many companies.
Author Bio:   Hammad Awan is author of the above blog. He is doing computer science from virtual university. He is a professional Guest Blogger at Mediahicon and loves to write blogs on valuable topics.