What is Backlink in Blogging?
A typical SEO strategy includes several components, including on-page tasks and off-page activities. The on-page SEO is about selecting the appropriate keywords, writing the quality content, assuring the responsive design principles for the web pages. All those can be properly controlled to rank your website higher and increase organic traffic to the website. Another method is utilizing a backlink strategy for your blog. What is backlink in blogging?
What are SEO Backlinks?
In other words, a backlink is an incoming link to your business website from another web page or a blog post. The more resources are linked to your website, the more credible it is considered to be by Google or another search engine and the more you will get your website noticed. The importance of backlinks was stressed out several years ago, and this trend keeps growing these days. When there are plenty of quality SEO backlinks leading to your website, the search engine crawler bots perceive this positively.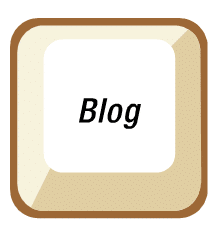 Benefits of Backlinks for your Blog
Adhering to the off-page SEO principles is another approach to increase organic search traffic for your company website. Getting quality backlinks from other websites increases your chances of being noticed by search engines like Google and ranking your site higher.
Backlink Services
A backlink service may improve your company website ranking and aso increases the chances for the website to appear on the first page of results depicted by the search engine. Backlinks are associated with the off-page SEO as those cannot be fully controlled by your business. Sometimes, other websites might link to your web page even without you knowing about that. However, there is still pretty much you can do about SEO backlinks.
How to get backlinks?
Backlinks do not emerge automatically, so you should usually put some effort in if you want to gain quality backlinks. There are several simple and effective ways to get SEO backlinks that will benefit your blog.
Create Outstanding Content
It is one of the best content marketing strategies to engage your customers. When you create informative articles and blog posts with valuable information to your target audience, those will be surely noticed and shared. When your readers find the content that seems appealing to them, they will be more than happy to include the link to your web page on their public online resources. In order for more people to see the articles you create, you should publish content within your accounts on social media platforms. When your followers get the article noticed and share it, another backlink is in your pocket.
Exchange Backlinks
Finding the right websites that provide products and services in your industry is a good point to start from. Usually, there is contact information provided on the website, so you can always reach out to the administration or editors to negotiate the backlinks exchange offer. Before you start a discussion with another business, explain how the cooperation might be fruitful for both companies. Ask another company website to put the link to your website and do the same in return.
Local SEO Strategy
Effective digital marketing includes a local SEO strategy, which is very similar to the one described above. Though it implies local collaboration, it broadens the number of businesses you can reach out to ask for a backlink. For instance, your business activity is making canned condensed milk. When you reach out to the company producing cakes and sweets, you may not only create backlinks but even start a professional collaboration.
What are the Benefits of SEO and Backlinks?
Previously, we've mentioned that backlinks are a great ecommerce strategy that might tremendously improve your company website ranking. Apart from that, there are a range of other benefits that come along with a backlinks implementation development.
Backlinks Attract Backlinks
You might not realize that, but when more websites link to your web pages, more people pay attention to it, and you end up attracting customers online. If your blog is mentioned on various resources and other companies encounter it frequently, they might want to link to your website as well.
Increased Direct Traffic
When another website has the link to your web page, the direct traffic will be increased. In cases when people are searching for your website directly or using specific keywords for which your website performs well, the page visits are coming directly from Google. Coming to your website from other resources increases the traffic and may also enhance the conversion rate.
Brand Establishment
The links to your website will come from various sources and other websites. It is a creative way to promote brand identity. This contributes to brand establishment and brand awareness, which builds authority and trust in your business.
What to Improve about Backlinks?
Coordinating the efforts in the SEO team is crucial when implementing the SEO strategy. Make sure that the content team creates articles with the information that would be of high value to the audience. Also, verify that the link team outreaches the right companies to gain backlinks from their websites. Learn more about how to optimize SEO team work for achieving the best results.
Building a brand identity on social media platforms is crucial as it drives more traffic to your website directly and indirectly. Thus, other companies with profiles on social media platforms will notice the content you create. Subsequently, you might also get more backlinks to your website due to the quality content you produce and share.
Author Bio: Nancy P. Howard has been working as a journalist at the online magazine in London for a year. She is also a professional writer in such topics as blogging, IT and marketing.